President Trump appoints Tim Petty for Interior Department; Secretary Zinke cheers the nomination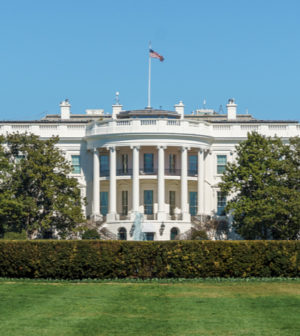 President Donald J. Trump's nomination of Tim Petty as the Assistant Secretary for Water and Science at the U.S. Department of the Interior (DOI) earlier this week has been applauded by Interior Secretary Ryan Zinke. Dr. Petty currently serves as Deputy Legislative Director and Legislative Assistant on issues of water, natural resources, environment, science, technology and telecommunications and space for U.S. Senator James E. Risch of Idaho. If confirmed for the Interior position Petty will be responsible for overseeing both the U.S. Geological Survey (USGS) and the U.S. Bureau of Reclamation (USBR).
"Dr. Tim Petty brings years of quality service and experience to the team at the Department, and we could not be happier with the President's choice for the position," said DOI Secretary Zinke. "Dr. Petty has served as the Acting Assistant Secretary and Deputy Assistant Secretary for Water & Science at the Department before, and we are excited to put him back to work for the American people in the Trump Administration."
Dr. Petty had previously served as Acting Assistant Secretary and Deputy Assistant Secretary for Water & Science at DOI under President George W. Bush. Prior to his current Senate service, Dr. Petty worked for U.S. Senators Connie Mack of Florida and Rick Santorum of Pennsylvania. In addition, Dr. Petty worked in California and Indiana as a geologist and hydrogeologist.
"Dr. Petty is an exceptionally qualified individual that brings a critical combination of scientific understanding and on the ground experience to water management," said Ian Lyle, the Executive Vice President of the National Water Resources Association. "His experience in water began on an Indiana farm and ranged to federal service in the Department of the Interior and the U.S. Senate. He is an unflappable professional that treats every point of view fairly. Tim's perspective, demeanor and leadership will be vital as the nation works to meet the challenges facing agricultural and municipal water supply."
"I strongly support Dr. Tim Petty's nomination to be Assistant Secretary for Water and Science," said former U.S. Secretary of the Interior Dirk Kempthorne. "When I was Secretary of the Interior, I worked with him. Tim is thoughtful. He listens to all viewpoints. He is a problem solver. He has experience in working on issues related to water and science. These skills are essential for the policy leader who will oversee the US. Geological Survey and the Bureau of Reclamation."
Petty earned his B.S. from Purdue University (Indiana); an M.S. from University of Maryland University College; and his Ph.D. from the University of Alaska Fairbanks.
"I am grateful to President Trump and his administration for this opportunity to serve at the Department of Interior," said Dr. Tim Petty. "Secretary Zinke has a clear vision for addressing our nation's water and earth science challenges, and I would be humbled to work alongside him to advance responsible solutions."