Reclamation Announces Shelby Hagenauer, Former CA Water Veteran, as Deputy Commissioner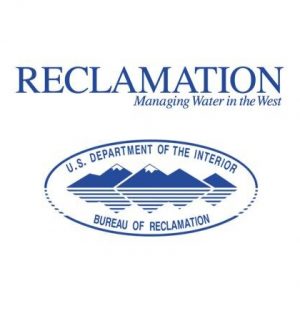 Bureau of Reclamation Commissioner Brenda Burman announced on Monday the appointment of Shelby Hagenauer as Reclamation's new Deputy Commissioner. Hagenauer has upwards of 20 years of experience working in and with the federal government through positions on Capitol Hill and the private sector.
Her experience includes more than a decade serving on the staffs of current U.S. House Majority Leader Kevin McCarthy (R-CA-23 District) and former House Ways and Means Committee Chairman Bill Thomas (R-CA-22 from 1979 to 2007). Hagenauer was the lead water policy staff for both Congressmen and worked extensively on behalf of congressional districts In California's Central Valley. Additionally, she was Congressman McCarthy's primary advisor for 2008 Farm Bill reauthorization activities.
Hagenauer has nearly two decades of experience working on natural resource issues including the Endangered Species Act, the Clean Water Act and federal water policy. Her policy experience ranges from work on natural resource, agriculture and California water policy to financial services and defense issues.
"Shelby's understanding of natural resource policy and knowledge of Capitol Hill will be a great asset for Reclamation," said Commissioner Burman. "Her policy experience will help us craft common sense water policy and enable us to better deliver water and hydroelectric power to the west."
While in the private sector, Hagenauer worked with natural resource clients as part of the Public Policy Practice Group at Nossaman LLP. Nossaman is a Los Angeles-headquartered law firm working on a myriad of public and private issues including building public infrastructure and managing natural resources. Their Water Practice Group helps protect and secure long-term supplies of surface, ground, reclaimed and desalinated water for members of the water industry including watermasters, water districts, cities, utilities, developers, agricultural growers and processors, design-builders, operators, and local, regional and state agencies on issues including environmental, financing, water law, and water utility matters.
After growing up on and near military bases around the country, including graduating from high school at Edwards Air Force Base, Hagenauer earned her Bachelor of Arts degree from the College of William and Mary in Virginia. She considers California her home.