Reclamation's California-Great Basin office hires new Safety and Occupational Health Manager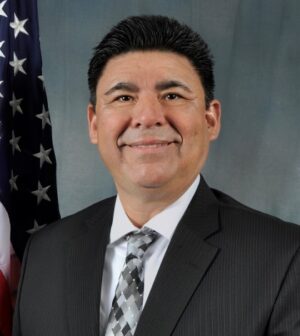 The Bureau of Reclamation California-Great Basin office in Sacramento announced that Daniel Villanueva has been selected to serve as the Region's Occupational Safety and Health Manager. In his new role, Daniel will oversee regional services for Occupational Safety and Health, Industrial Hygiene, and Emergency Management.
"Daniel comes to Reclamation with an important combination of enthusiasm and experience. His credentials and experience will be very helpful in assisting our Region maintain high standards for safety, and I'm pleased to have him leading the Region's team that focuses on protecting our employees," said Deputy Regional Director Jeff Payne.
Daniel holds a bachelor's degree in Chemistry and is a Certified Industrial Hygienist, Certified Safety Professional, and a Certified Playground Safety Inspector, and has served as both a federal Occupational Safety and Health Administration Compliance Officer and Sr. Industrial Hygienist with the U.S. Army Corps of Engineers.