Restoration of Newport Beach's Big Canyon Creek wins state engineering award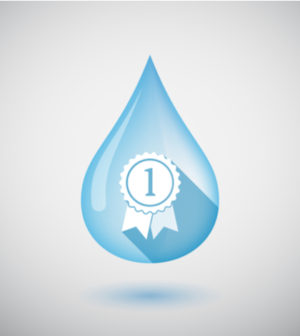 A long-standing environmental hazard in Southern California's Newport Beach has not only been mitigated but has garnered the distinction as an Honor Award recipient in the Water and Storm Water category from the California chapter of the American Council of Engineering Companies (ACEC). The Big Canyon Creek Restoration and Water Quality Improvement Project was planned and completed by Burns & McDonnell, a worldwide engineering, architectural and construction firm headquartered in Kansas City, MO. The company maintains a Southern California regional headquarters in Brea, Calif.
The environmental hazard was found more than a decade ago when testing of Big Canyon Creek was found to contain elevated levels of selenium. Although selenium is a naturally occurring element it is toxic to wildlife at high concentrations.
Big Canyon Creek drains into Upper Newport Bay Ecological Reserve. But when city officials were presented with the option redirect the creek's water into a treatment unit to remove the selenium, officials hesitated due to the financial implications.
"The cost was high, and the solution did nothing to address the pollutant-laden stormwater runoff from nearby Jamboree Road and other issues that contributed to creek's impaired condition and poor water quality," says Steve Gruber, from Burns & McDonnell. Gruber eventually served as project manager of the $2.3 million restoration and water quality improvement job.
But when an Orange County Transit Authority grant program that funded the removal of transportation-related pollutants entering local waterways during storm events was identified Burns & McDonnell was able to move forward with the project. A grant proposal – written jointly by the city of Newport Beach and Burns & McDonnell – was ultimately funded with $2.3 million to remove the transportation-relation pollutants from Big Canyon Creek. Engineers were able to devised a dual-purpose solution to remove both pollutants – transportation-related pollutants when it rained and selenium from Big Canyon Creek when weather conditions were dry.
Thanks to the engineers' green solution, completed at a significantly lower cost than other treatment approaches, the city of Newport Beach has been able to restore six acres of degraded habitat along the creek to natural conditions. This has allowed for improved water quality and the ability to connected the restored area to a larger trail system thereby enhancing recreational opportunities and promoting environmental stewardship.
The trifecta of the participants in restoring Big Canyon Creek — Burns & McDonnell, the city of Newport Beach and funding from the Orange County Transit Authority — were able to restore the area to its native condition, improve the water quality being carried to an environmentally sensitive coastal region and stay within the city's budget. It also earned them a distinguished award honoring them as among the state's finest engineering projects.