Rick Shintaku new General Manager of South Coast Water District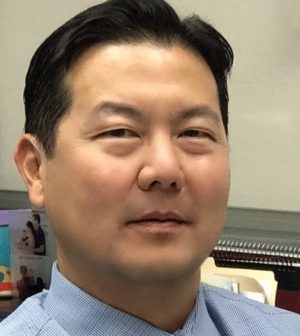 South Coast Water District (SCWD) Board of Directors recently announced the appointment of Rick Shintaku as the District's General Manager.
Shintaku has served as SCWD Interim General Manager since the unexpected departure of Andrew Burnhart in February 2018. He is a registered civil engineer with more than 25 years of experience with water and wastewater systems.
"The Board believes we were incredibly fortunate to have had a leader on deck with both the character and caliber to pinch hit for Andy," stated Board President Bill Green. "After careful consideration, the board voted unanimously to appoint Rick as Andy's successor."
Rick joined SCWD in 2015 as Chief Engineer. Under his leadership, SCWD developed and led planning and implementation of capital improvement programs, water resources, water development, and construction inspection activities, including the $100 million Tunnel Stabilization Revitalization Project.
Before joining SCWD, Shintaku served as an Engineering Manager for the City of Anaheim where, he oversaw the water development, system planning, resources, and conservation sections. Rick also served as an engineer at the California State Water Resources Control Board and spent his early career in environmental consulting.
"I look forward to continuing to work with our extremely talented employees, our outstanding community, and visionary board to ensure high quality, cost-effective water, and wastewater services for all our customers," noted Rick.
Mr. Shintaku holds a Bachelor's of Science in Civil Engineering, Environmental Option, from California State Polytechnic University Pomona and a Master's of Science in Civil Engineering-Water Resources from the University of California at Irvine.