Rowland Receives Honors for Customer Outreach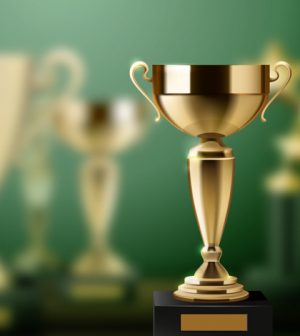 Rowland Water District is pleased to announce that it has received multiple honors in this year's California Association of Public Information Officials (CAPIO) Epic Awards.  The District received a pair of awards in the Graphic Design-Print Category for the District Quarterly Newsletter and for its annual Water Quality Report.
"It is an honor to know that an esteemed judging bench of our peers has awarded us with two top prizes directly related to how we communicate with our customers," says Tom Coleman, Rowland Water District General Manager. "We know that we're up against some tough statewide competition.  This is a great feather in the caps of our hard-working staff."
The Epic Awards program recognizes the most creative and effective efforts in the areas of communication and marketing campaigns and initiatives.  Each of Rowland's winning entries received the coveted EPIC award, CAPIO's highest honor given to those entrants whose ability to communicate positions them among California's best.
"We appreciate the support we have received from CAPIO over the years," added Coleman.  "It encourages us to continue to prioritize proactive communications and engage with customers as often as possible."
For more information about the CAPIO Epic Awards, visit www.capio.org. For more information about Rowland Water District and the award submissions, visit www.rowlandwater.com.