Russell Callejo Selected as Deputy Regional Director for Reclamation's Mid-Pacific Region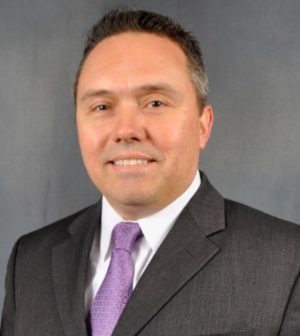 Russell Callejo, the current Assistant Regional Director for the Bureau of Reclamation's Mid-Pacific Region, will assume the position of Mid-Pacific's Deputy Regional Director in mid-June.
Mid-Pacific Regional Director Ernest Conant announced the selection of Callejo for his new position last week saying, "Throughout his career, Callejo has built strong, collaborative and enduring professional relationships in the water and power community, including those with contractors and stakeholders, tribal nations and non-governmental organizations. His strong experience within Reclamation is the right fit for this critical position."
In his current position as Assistant Regional Director Callejo has led the team for the re-consultation on the coordinated long-term operation of the Central Valley Project and State Water Project. Callejo will remain in his position of Assistant Regional Director in charge of the re-consultation effort – currently one of the Mid-Pacific Region's primary missions — until mid-June when the new biological opinions are to be completed.
Callejo has extensive experience and training in river and reservoir operations and management. He has served Reclamation's Lower Colorado Region for almost 20 years, where he has held a variety of leadership positions related to river operations, power generation, and natural resources management from locations across the country including Washington, D.C., and Denver, Colorado.
Callejo holds a Master of Science degree in Civil Engineering from the University of Colorado (Boulder). In addition to his many years with Reclamation, Callejo previously managed the strategic and day-to-day operations of the Water Resources Branch at Folsom Dam.
Until Callejo assumes the full responsibilities of his new position, Don Bader will remain as Reclamation's Mid-Pacific Acting Deputy Regional Director.