San Gorgonio Pass Water Agency Hires New General Manager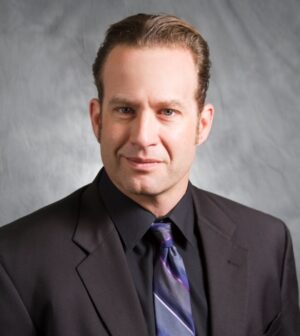 The San Gorgonio Pass Water Agency (SGPWA) recently announced the hiring of Lance Eckhart as General Manager. Eckhart, a resident of Rancho Cucamonga, will replace Jeff Davis, who is retiring after 15 years as General Manager.
Eckhart comes to SGPWA with more than 15 years experience in water resource management, most recently serving as Director of Basin Management and Resource Planning for the Mojave Water Agency.
"Lance stood out from the very beginning as one of our top candidates, and continually showed us throughout the lengthy and extensive process that he has what we need," said Ron Duncan of Banning, SGPWA Board President.  "He has the technical and managerial skills we are looking for, and he has a history of working collaboratively with others, which is important to us here in the Pass.  Plus, he has extensive experience in groundwater, and our Agency was created to preserve the local groundwater basins, so he is a perfect fit."  His contract was approved unanimously by the Board.
"I am very much looking forward to serving the Pass Water Agency and working together with local stakeholders" said Eckhart.  "Ensuring a long-term reliable water supply in California is becoming more difficult and I am excited to be working collaboratively with area resource managers to secure the region's water needs.  SGPWA and water users in the area have some big supply challenges ahead.  I have no doubt, by working together, we can meet these challenges."
Eckhart received his Bachelor of Science degree in in Geology and a Master of Science degree in Environmental Science from California State University, Fullerton.  He is a licensed Professional Geologist, Certified Hydrogeologist and Registered Environmental Assessor in the State of California.
Eckhart will officially take over at the Pass Agency on July 13.