SFPUC Graduates Class of 15 Interns in the Sewer System Improvement Program Cityworks Initiative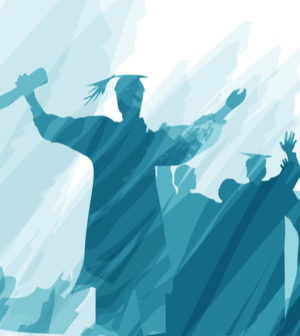 Earlier this month the San Francisco Public Utilities Commission (SFPUC) celebrated the graduation class of 15 interns enrolled in the agency's Sewer System Improvement Program (SSIP) Cityworks initiative. The six-week endeavor is a paid internship program that provides youth from San Francisco's Southeast neighborhoods with work-based learning and mentorship opportunities.
"SSIP Cityworks has opened many doors for me," said Larry Mai, who took part in the program and will be entering the University of California, Santa Barbara this fall. "It gave me many opportunities to network and gain valuable experience in a work environment. This internship has also helped me develop my interest in engineering even more. Participating here has given me many unforgettable memories and life skills I will remember."
The SSIP connects the enrollees, aged 16 – 19, with public and private entities working on the SSIP, part of the SFPUC Wastewater's 10-year capital investments to upgrade the city's sewer infrastructure. The SSIP Cityworks initiative aims to increase diversity in engineering, project management, communications and other related fields.
"When we provide meaningful career opportunities for our young residents, we help instill a special bond with the City and a commitment to public service for our future leaders," said SFPUC General Manager Harlan L. Kelly Jr. "Our City is in good hands with this group of committed, dedicated and hard-working young individuals."
The Sewer System Improvement Program is made possible by the SFPUC's Community Benefits Policy which guides the agency's efforts to be a good neighbor and provide opportunities to serve area communities. Partners in the program have included: AECOM/Parsons Joint Venture; Carollo Engineers; CPMALTA; MWH, a part of Stantec; Kennedy/Jenks Consultants, a joint venture; Brown and Caldwell/ch2m Black & Veatch; SOHA Engineers; and Structus.
In addition to the 15 SSIP Cityworks program graduates, 64 local youth interned at SFPUC through the Project Pull initiative. Co-founded by Harlan L. Kelly Jr. in 1996, Project Pull is committed to diversifying the city's workforce by providing mentoring and paid work experience to local youth.
The program focuses on promoting values in leadership, teamwork, integrity, creativity and community experience. Project Pull is eight weeks long for high school students and 12 weeks long for college students. The 64 participants interning at SFPUC through Project Pull were honored at the program's closing ceremony at the San Francisco War Memorial and Performing Arts Center. Of those participants, 40 were high school students and 24 were enrolled in college.
For more than 20 years, SFPUC has worked with various partners to provide thousands of students and early career professionals with internships, apprenticeships and work experience opportunities. The SSIP Cityworks initiative and Project Pull are two of the several internship and career development programs offered by SFPUC.