SoCalGas, MWD, LADWP Award $578,500 to Los Angeles USD for Energy, Water Efficiency Equipment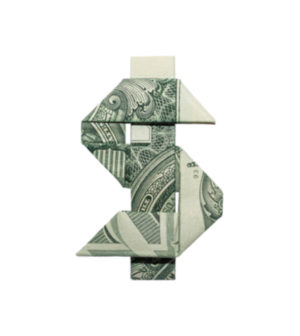 Schools may be finishing-up for the 2018/19 academic year but Los Angeles Unified School District (LAUSD) is celebrating rebates of nearly $600,000 from the purchase of nearly 200 new high-efficiency natural gas pressure-less steamers placed in the kitchens at more than 90 Los Angeles Unified schools. The $578,000 rebates they are receiving include $482,500 through SoCalGas' "Energy Efficiency Rebates for Business" program and $96,000 in rebates from MWD and LADWP through the "SoCalWater$mart" program.
The new steamers are replacing units that are 15 to 20-years-old which are much less energy and water efficient than the new models.  In addition to the cost-savings on the purchase of the equipment, Los Angeles USD anticipates saving more than 285,000 therms of natural gas and about 163 million gallons of water over the lifetime of the new units.
"We are always on the lookout for ways to help our customers save money and energy and reduce emissions to help fight climate change," said Dan Rendler, director of customer programs at SoCalGas.  "We are pleased to provide these rebates to Los Angeles Unified, which are a great example of how we work collaboratively with other agencies to seek out and deliver valuable cost-savings to our customers."
Representatives from the three utility companies presented the rebate checks at the May 28 Board of Education Committee of the Whole meeting. The new equipment will be used to prepare lunches for more than 120,000 Los Angeles Unified students each school day.
"Los Angeles Unified is very excited about enhancing our food menu to provide our students with more variety and options," said Director of Food Services Manish Singh.  "The steamers will provide us with the capability to add steamed vegetables, pot stickers and dumplings to our menu selection, which will benefit over 120,000 students at more than 90 school sites. Los Angeles Unified will continue to add steamers at more schools."
"Metropolitan has made it a priority to improve water efficiency wherever we can – in homes, in businesses and in schools. But implementing improvements like this take willing partners, and we're grateful to Los Angeles Unified and SoCalGas for making the effort to conserve water," said MWD water efficiency manager Bill McDonnell.  "Climate change and a growing population mean we all have to do our part to use our limited water resources wisely."
"LADWP is excited to be a part of Los Angeles Unified's push to increase efficiency in their food preparation process. This is another example of our successful joint endeavor to bring water and energy efficiency benefits to our local schools," said Sharon Grove, LADWP assistant general manager of the Customer Service Division.  "Together with our partner agencies, LADWP is helping our customers save water, energy and money by offering a variety of rebate and custom incentive programs."
Last year, SoCalGas awarded more than $7.2 million in rebates to business customers in addition to rebates that are issued to residential customers. MWD, LADWP and other member agencies offer a variety of residential and commercial rebates for water-saving appliances, toilets, sprinklers and irrigation systems through its SoCalWater$mart program.