Tammy Johnson Selected As Bakersfield District Manager for California Water Service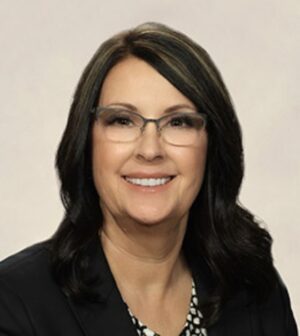 Cal Water has selected Tammy Johnson to lead the utility's Bakersfield District permanently. Johnson has been serving as the Interim District Manager since April and worked in the Bakersfield District for three decades.
Johnson has been with Cal Water for 35 years and has extensive hands-on knowledge of water distribution, operations, and treatment systems. She was most recently District Manager of the utility's Visalia District. She has also served as Assistant Bakersfield District Manager, Certified Pump Operator, Serviceperson, Storekeeper, Maintenance Supervisor, Operations Clerk, Superintendent of Maintenance Production, and Selma Local Manager. Johnson holds Water Treatment Grade Three and Water Distribution Grade Five certifications from the State Water Resources Control Board. She also has a bachelor's degree in business administration from the University of La Verne.
"Tammy is the perfect person to run our Bakersfield system as she is whip-smart, has extensive knowledge of Bakersfield operations, and is strongly connected to the community," said Mike Mares, Vice President of Operations. "With Tammy at the helm, I am confident that our Bakersfield District can continue to count on a safe, high-quality water supply around the clock, whether for residents' everyday needs or firefighters' emergency needs."