Tim Barr named as Western Municipal Water District's new Deputy General Manager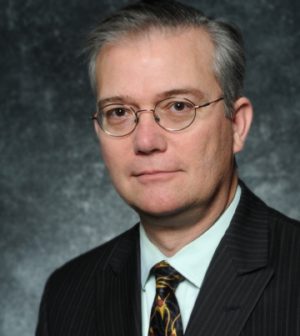 Veteran water manager and leader Tim Barr was recently named as Western Municipal Water District's (Western) new Deputy General Manager. He brings nearly 30 years of public sector experience to his new position.
In his new position Barr will oversee a service area of nearly 1 million customers covering 527 square miles in western Riverside County. His responsibilities will include managing Western's strategic planning, policies and budgets and he will directly oversee Western's engineering, operations and water resources teams.
"Having served the District's customers for a combined 25 years in two periods, Tim has a deep knowledge of Western and a proven track record of leading high-profile District projects and initiatives," said Western's General Manager Craig Miller. "An industry leader, he brings a perfect combination of District knowledge, leadership skills, and water expertise that will benefit our customers and the Western team."
Barr has previously served as Western's director of water resources successfully leading the district through a myriad of water management challenges. He was responsible for overseeing the implementation of a budget-based rate structure designed in compliance with the Water Conservation Act of 2009. Notably, he developed the district's water shortage contingency plan through the worst of the statewide drought in 2014–2015.
In 2017 Barr managed the development of the initial long-term agreement between the city of Riverside and Western. The land-mark agreement provides Western with access to approximately 40 percent of its retail water supply at lower rates than water previously purchased from the Metropolitan Water District of Southern California. Barr has managed the development of award-winning programs designed to increase water-use efficiency and lower the water bills of program participants.
Barr earned a bachelor's in Business Administration from the University of California, Riverside, and he is a certified Water Conservation Practitioner through the Cal-Nevada American Water Works Association. in 2013, he was named Western's SMART Manager, an award which recognizes outstanding leadership within the District. In addition to his many years with Western Barr also served as senior water resources planner at Rancho California Water District, a retail agency within Western's general service area.
As for assuming his new position within Western Barr said, "I am looking forward to leading the top-notch team here at Western. I am passionate about water resource management, and it is a privilege to work beside the hardworking employees responsible for bringing reliable water and wastewater services to the communities we serve."