Tuolumne Utilities District Selects Edwin Pattison as New General Manager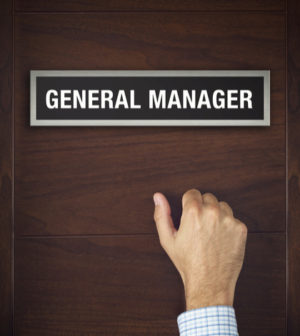 Following an extensive executive recruitment, the Board of Directors of the Tuolumne Utilities District (TUD) has selected Edwin R. Pattison of Modesto as the new general manager for the district. The recruitment process included a series of facilitated stakeholder meetings and interviews with a group of highly qualified candidates following the contracted work of the executive recruitment services of W. Brown Creative Partners and the facilitation services of Barber & Gonzales Consulting Group. Former General Manager Thomas Haglund retired in June.
"Mr. Pattison has the experience, creativity, talent and leadership qualities that the TUD Board, staff and our local partners were looking for to fill the General Manager position," said TUD Board President Barbara Balen. "The District is in a challenging time and we believe that Mr. Pattison is the best choice to lead the District in a positive direction. We are enthused and looking forward to working with Mr. Pattison on the difficult issues facing the District. He has extensive experience working in the foothills and is highly in tune with the issues that face the mountain counties."
Pattison has been the current general manager for Mountain House Community Services District (MHCSD) in Tracy since 2014. He has also served as city manager for the City of Ione and Water Resources Manager for Calaveras County Water District. As general manager for MHCSD Pattison oversaw the departments of Public Safety, Parks and Recreation, Finance and Administration departments as well as the Public Works department which included water and wastewater for a district experiencing significant growth. Pattison has 30 years' experience in public agencies/utilities in the California foothill regions.
Having earned a Bachelor of Science degree from University of California, Davis Pattison went on to receive a Master of Public Administration degree from California State University, Stanislaus. He will begin his new role with TUD on November 26. TUD Interim General Manager Dave Andres will continue in his temporary position to help with the transition.
"I am looking forward to joining the TUD team and collaborating with the Board of Directors and stakeholders to define and implement a positive vision for the future," said Pattison. "I am eager to begin working with the Board, staff and community in meeting the challenges facing the District."