Turlock Irrigation District Selects Michelle Reimers as Next General Manager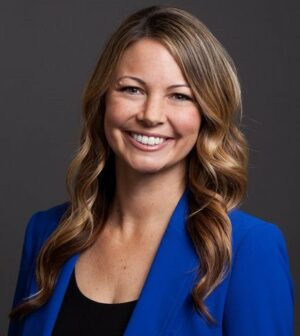 Michelle Reimers, Turlock Irrigation District's (TID) current assistant general manager of External Affairs, has recently been select by the irrigation district's Board of Director to serve as TID's next general manager, effective Jan. 2, 2020. Reimers will the seventh general manager in TID's history succeeding Casey Hashimoto.
"The Board believes Michelle's unique blend of skills and vision for the District made her the best candidate for the position," said Charlie Fernandes, TID board president. "During her career, she has advised the District on a number of major issues and challenges, and we are fortunate to have her continued leadership in this new role."
Formed in 1887, TID was California's first irrigation district. The Central Valley water district employs 453 workers and has a total budget, including debt service and capital, of approximately $400 million. It provides agricultural water to 4,900 growers on approximately 145,000 irrigated acres. TID also provides electricity to more than 100,000 accounts in a 662 square-mile service territory.
Reimers, has been with the district for 14 years and was selected after an extensive nationwide search that began in August. As assistant general manager since September 2016, Reimers has been responsible for customer service and consumer programs, directed state and federal legislative and regulatory efforts, and led all communications and brand management for TID.
One of Reimer's most pressing and intensive projects has been assisting on the Federal Energy Regulatory Commission relicensing of the Don Pedro Project. She has also been instrumental in developing a strategy for a voluntary agreement with the state of California.
Reimers, who both lives and farms in the district, has a unique perspective as an end-user of both electrical power and irrigation water. She holds a Bachelor of Arts degree in Organizational Communications from California State University, Stanislaus.
"It is an honor to work for one of the most trusted and reliable water and power providers in California," said Reimers. "I look forward to leading the incredibly talented team at TID and continuing the valuable relationships we have with our customers."
"Michelle is a visionary leader who will help carry the interests of residents, farmers, and industrial users forward as the energy and water sectors face increasing challenges," said Hashimoto.