Two Siskiyou County Water Treatment Operators lose Licenses for Falsifying Public Water Test Results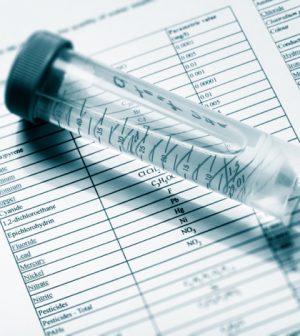 A criminal investigation has resulted in two Siskiyou County water treatment operators surrendering their licenses to operate public drinking water systems after they pleaded no contest to one count of making a false statement or representation, a violation of Health and Safety Code Section 116730(a)(1), a misdemeanor.  The investigation determined that wter tests with positive results for bacteria were never reported.
After pleading no contest to the violation, a plea deal by water operators Ronald Dean Larue of Dunsmuir and Wayne Garland Grigsby of McCloud was accepted by a Siskiyou County Superior Court Judge. Although the two men will not serve any jail time or be fined, losing their licenses will ban them from operating any California public drinking water system.
"There was a clear breach of public trust in this case where the public was recklessly exposed to bacteria because these two violated their public health obligation as license holders," said Bruce Burton, assistant deputy director for the State Water Board's Division of Drinking Water. "We want to send a very clear message to the public and the water treatment operator community that the State Water Board takes all violations of drinking water regulations very seriously and will not hesitate to criminally prosecute those who knowingly put the public in danger."
The investigation encompassed the period from March 2012 to September 2015. The State Water Resources Control Board's Division of Drinking Water (DDW) found multiple incidents of water system personnel working for the city of Dunsmuir and the McCloud Community Services District had failed to report monthly bacteriological water samples with positive findings to the DDW. Additionally, Larue and Grigsby were accused of failing to take required repeat sample when a positive bacteria sample is identified as is prescribed in state regulations.
Both men were arraigned Oct. 25, 2016, on 24 misdemeanor charges. The plea deal was determined last month. According to the northern California Record Searchlight newspaper, Dunsmuir City Manager Mark Brannigan has indicated that Larue still works for the city in sewage treatment. He no longer works in the drinking water department. Grigsby is no longer working for the McCloud Community Services District.
Additional information regarding the charges against Larue and Grigsby can be found at the State Water Board's Office of Enforcement webpage at: https://www.waterboards.ca.gov/water_issues/programs/enforcement/orders_actions.shtml.