Two Southern California Water Districts Recognized by the Special District Leadership Foundation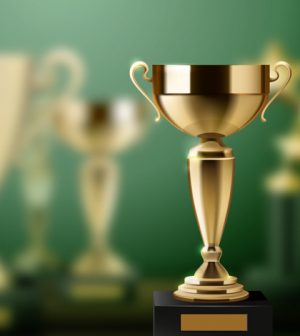 Two Southern California water districts were recently recognized by the California Special District Leadership Foundation (SDLF) for outstanding efforts to promote transparency and good governance. The Vallecitos Water District (VWD) in San Marcos and the Rowland Water District (RWD) in the San Gabriel Valley were honored for exemplifying essential governance transparency requirements, including conducting ethics training for board members, conducting open and public meetings, and filing timely financial transactions and compensation reports with the State Controller.
"This award is a testament to Vallecitos Water District's commitment to both open and transparent government," said Jim Hernandez, Board president. "The entire District is to be commended for their contributions that empower the public with information and facilitate engagement and oversight."
"We are humbled that the SDLF has seen fit to recognize the District in this esteemed manner," says Szu Pei Lu-Yang, Rowland Water Board president. "This award is a tangible acknowledgement of our ongoing efforts at transparency in our interaction with customers, and demonstrates Rowland Water's commitment to engaging the public in critical water issues that directly impact them."
SDLF is an independent, non-profit organization which provides oversight to ensure good governance and best practices among California's special districts through certification, accreditation, and other recognition programs. Special districts are independent public agencies established by voters to deliver core local services such as water, wastewater treatment, fire protection, parks and recreation, healthcare, sanitation and more.
The Vallecitos Water District has provided water, wastewater and reclamation services in San Marcos, parts of Carlsbad, Escondido and Vista as well as other unincorporated areas in north San Diego County for more than 60 years. VWD serves a population of more than 100,000 people with a 45-square-mile area.
Rowland Water District was founded in 1953, under the California County Water District Law – Division 12 Water Code, to provide water to some 200 local ranchers and farmers. Today, RWD's area encompasses a 17.2 square mile area in southeastern Los Angeles County. The district currently provides potable and recycled water for approximately 55,000 people through 13,500 service connections in portions of Rowland Heights, Hacienda Heights, La Puente and the cities of Industry and West Covina.