UC Riverside Doctoral Student Chosen as AWWA 2018 American Water Scholarship Recipient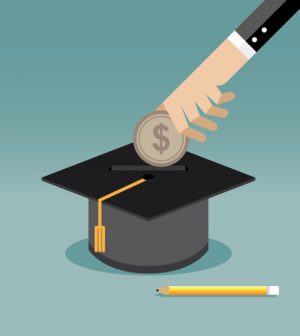 Michael Bentel, a doctoral student at the University of California, Riverside (UCR), has been chosen as the recipient of the American Water Works Association (AWWA) 2018 American Water Scholarship. The scholarship of $5,000 is presented annually by American Water, the largest publicly traded U.S. water and wastewater utility company to a graduate level student to assist in the development of water industry professionals.
Bentel's current research focuses on developing new water remediation technologies for treating perfluoroalkyl substances in the environment. Per- and polyfluoroalkyl substances (PFAS) are a group of man-made chemicals that have been manufactured and used in a variety of industries around the globe, including in the United States since the 1940s. Current evidence indicates that exposure to PFAS can lead to adverse human health effects. Both per- and polyfluoroalkyl substances are very persistent in the environment and in the human body; they don't break down and they can accumulate over time.
Bentel was chosen for the AWWA scholarship for his exceptional academic abilities, community and outreach experience, outstanding character, and dedication to contribute to the advancement of science in the field of drinking water. He is a Chicago native and earned his B.S. degree in Chemical Engineering from the University of Illinois at Chicago. He is currently pursuing his doctorate degree from UCR in the Chemical and Environmental Engineering department under the supervision of Dr. Jinyong Liu. Bentel is also a research fellow for the National Science Foundation's WaterSENSE Integrative Graduate Education and Research Traineeship (IGERT) program. Upon completion of his doctorate degree, Michael plans to pursue a career in developing advanced water treatment technologies.
"American Water is pleased to present this prestigious award to Michael, who was selected among 65 outstanding applicants," said Dr. Ben Stanford, Senior Director of Water Research and Development. "Not only is Michael an exceptional scholar, he has the credibility to take on a future leadership role in developing advanced water treatment technologies. We are honored to help advance his drinking water research studies."