Volunteers Sought for American River Water Education Center at Folsom Dam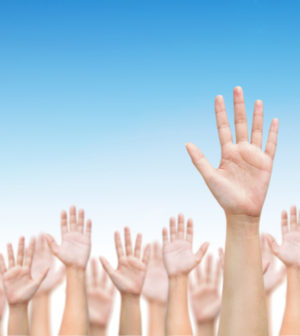 The Central California Area Office for the Bureau of Reclamation has announced they are now seeking new volunteers to assist with a variety of duties at the American River Water Education Center (ARWEC). The center is located near the Folsom Dam.
The ARWEC offers a variety of volunteer opportunities to promote water education directly related to the American River watershed. Many of the volunteer assignments offer the opportunity to provide training and curriculum to school or other organized groups. Current volunteer activities include:
Greeting visitors and answering questions in the exhibit center.
Leading hands-on activities with school groups in the schoolhouse, amphitheater or picnic grounds.
Guiding school groups through the exhibit center or on a hike around Beals Point at Folsom Reservoir.
Assisting the groundskeeper in maintaining the drought-tolerant garden, a certified wildlife habitat.
Volunteering at the ARWEC can include various day and occasional weekend volunteer shifts, both indoors and outdoors. Though the center is open to the public Tuesdays through Fridays from 10 a.m. to 4 p.m. pre-arranged outings can be held on other days of the week. The ARWEC offers an educational and entertaining way to increase the public's knowledge of the American River watershed, the water cycle, water management, resource conservation, and the multiple roles, benefits and history of the Folsom Dam, Reservoir and Powerplant.
All individuals interested in becoming ARWEC volunteers will participate in a required interview with the ARWEC Volunteer Coordinator and a completed background investigation. Orientation/training will be held Aug. 30, 2018 for all new volunteers and is followed by 60 days of hands-on training. Experience in elementary education or interpretation and an interest in water conservation is a plus although not required. Interested individuals should contact Joan Roush, Reclamation Guide, at 916-537-7300 to learn more and begin the process of becoming a volunteer.
For additional information, please visit the ARWEC website at https://www.usbr.gov/mp/arwec/ or contact Joan Roush at the above number (TTY 800-877-8339) or jroush@usbr.gov. The ARWEC is located at 7785 Folsom-Auburn Road in Folsom.