Water District honors local community and organizations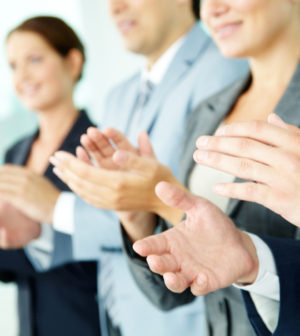 West Basin Municipal Water District (WBMWD) hosted the 20th annual Water Harvest festival this past weekend drawing nearly 1,100 people. The WBMWD board of directors honored local businesses and individuals who have made a significant impact through their commitment to water reliability during an awards ceremony at the event.
"Our success of achieving water reliability is contingent upon the support we receive from the members of our community," said West Basin Board President Donald L. Dear. "Our Water Reliability Award winners have made water conservation and embracing a water-efficient lifestyle an active conversation and commitment in their daily lives. We are grateful to celebrate them as they continue to share West Basin's message throughout the District."
Each of West Basin's five elected officials chose an award recipient within their division. The 2018 Water Reliability Award winners include:
Eileen Hupp, president and CEO of the Palos Verdes Peninsula Chamber of Commerce
Inglewood Public Works director Louis Atwell
Craig Cadwallader of the Surfrider Foundation
Cathi Vargas, environmental coordinator for the City of Culver City
Kiran R. Magiawala, a Hawthorne resident and retired aerospace engineer from Northrop Grumman
WBMWD is a wholesale water agency that provides imported drinking water to nearly one million people in 17 cities and unincorporated areas in Los Angeles County. For more information about the award recipients or the event, please visit www.westbasin.org/waterharvest.