Water Veteran Tracy Quinn Nominated to Metropolitan Water District Board of Directors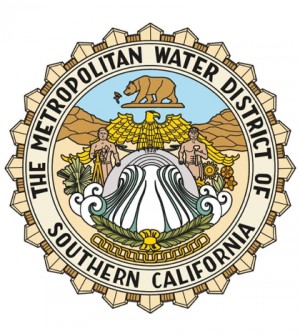 Los Angeles Mayor Eric Garcetti nominated Tracy Quinn to serve as a member of the Board of Directors for the Metropolitan Water District (MWD) of Southern California. Quinn currently serves as the California Director of Water Efficiency for the Natural Resources Defense Council (NRDC).
Quinn is a graduate of Cornell University having earned both her bachelor's and master's degrees in agricultural and biological engineering. She is a registered civil engineer in California and is based in Santa Monica.
In her position at NRDC Quinn has helped pass several pieces of legislation to help California build local water reserves; improve statewide conservation tactics; and help implement more stringent water conservation codes for buildings. Her practice area has encompassed a wide range of water-related issues, including resources planning, infrastructure design, and industrial compliance with regulations. Quinn has recently focused on the unique efficiency challenges and opportunities that face California as it responds to unprecedented drought and developing product standards for conserving water.
"Tracy has dedicated her career to making water conservation a way of life ― so that our families can always count on access to clean, healthy water," said Mayor Garcetti. "We need the best possible ideas and strategies to deal with inevitable droughts across Southern California, and Tracy will add an experienced, creative voice to the work of building a more sustainable, resilient future for our region."
Quinn's nomination is subject to confirmation by the Los Angeles City Council. She would be replacing outgoing board member Mark Gold, who has stepped down to accept a position as deputy secretary of Coastal Resources under Governor Gavin Newsom.
"Tracy will be a superb MWD Board member for the City of Los Angeles because of her extensive water, energy, engineering, and policy expertise," said Gold.
Quinn served on the Board of Directors at the Wildwood Foundation and the California Urban Water Conservation Council prior to joining the NRDC. Her background includes nearly a decade as a water resources engineer, working to improve water infrastructure design, stormwater capture regulations, and resources planning.
"I am honored by the nomination to represent the City of Los Angeles on the Metropolitan Water District Board of Directors and grateful to Mayor Garcetti for entrusting me with this chance to serve the community," said Quinn. "It will be a privilege to help develop the region's water policies, with an eye towards reliability, resilience, affordability, and equity in the face of a challenging, hotter, and drier future."