West Basin Municipal Water District Earns Two Distinctions in Two Weeks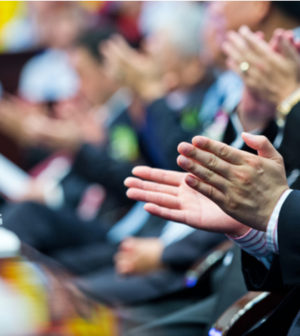 West Basin Municipal Water District, based in Carson, has received two professional accolades in a two-week period of time. The first, received in mid-August, was the prestigious 23rd Annual Achievement of Excellence in Procurement® (AEP) Award for 2018 from the National Procurement Institute, Inc. (NPI). The second was a perfect score on the State Water Resources Control Board (SWRCB) Environmental Laboratory Accreditation Program (ELAP) Proficiency Testing Study.
The AEP award from NPI encourages the development of excellence in several categories including: process automation, customer service, and continuing education, as well as continued organizational improvement. Of 200 successful award applicants, West Basin was one of only 47 agencies in California and one of only 29 special districts in the United States and Canada to receive the award.
The AEP award is presented annually to recognize e-procurement, innovation, leadership professionalism and productivity in the procurement function. The AEP Award can be earned by public and non-profit organizations that achieve a high application score based on NPI's standardized criteria.
West Basin's more recently received distinction – the perfect score on SWRCB's Laboratory Accreditation Program Proficiency Testing — is a required testing process by the SWRCB for labs to maintain their certification and be able to report compliance data to regulatory agencies. The West Basin Water Quality Laboratory (WBWQL) is located at West Basin's Edward C. Little Water Recycling Facility in El Segundo.
Although West Basin's Water Quality Laboratory's recycled water program does not provide drinking water, the WBWQL is certified for both drinking water and wastewater fields of testing. The laboratory, operated by West Basin contractor Suez North America, follows a three-level review process for all data it produces. Test samples were analyzed for 105 chemical constituents. All testing results passed during the first round of screening for a final score of 100% on the ELAP proficiency tests.
West Basin produces five types of recycled water with purchased water from the Hyperion Water Reclamation Plant. The purified waters are provided to municipal, commercial and industrial customers for the purposes of:
Irrigation
Seawater barrier and groundwater replenishment (The Water Replenishment District of Southern California injects high-purity, recycled water into the West Coast Seawater Barrier.
Industrial cooling towers
Low-pressure boiler feed water, and
High-pressure boiler feed water