West Valley Water District Joins Regional Groundwater Council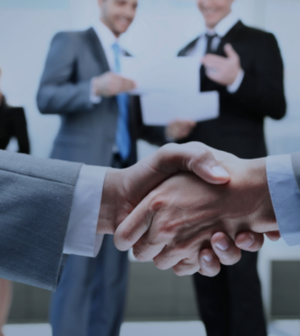 On behalf of the San Bernardino Basin (SBB) area Groundwater Council (GC), the San Bernardino Valley Municipal Water District (Valley District) announced that the West Valley Water District (WVWD) will join the basin area council.
The SBB GC currently has 12 partners, with West Valley Water District joining as a partner in the west end of the basin.
"We can't wait for another emergency to protect ratepayers from the environmental disasters associated with drought. We have to do our part in the regional effort to maintain storage levels. We've all heard that the whole is greater than the sum of its parts and today's announcement is putting those words into action," commented WVWD Board of Directors President Channing Hawkins.
West Valley Water District (WVWD) is a retail water provider who serves nearly 100,000 people throughout portions of the city of Rialto, Colton and Fontana. WVWD has a diverse water supply, receiving water from local groundwater basins, surface water from Lytle Creek, and imported water via the State Water Project, from Valley District.
"The groundwater basin is a shared resource with a shared responsibility. All of the users should assist with managing the basin and the associated costs," commented Dr. June Hayes, Director for Valley District. "We are so pleased that West Valley has committed to being a part of the solution to managing the groundwater basins in our region."
Basin management costs are proportioned based on each agency's individual gap between its available supplies and its demand. This method gives agencies an incentive to reduce their demand by conserving water. The method also recognizes an agency's prior investment in other supplies like surface water and recycled water while at the same time recognizing the need to purchase supplemental water not just for today but for tomorrow.
"Signing the Groundwater Council Agreement by West Valley represents a commitment to collaboratively develop funding to purchase and store supplemental water supplies," stated Valley District Board President T. Milford Harrison. "Working together to manage the basin as a region, rather than as individual agencies, has the potential to foster great success in providing a reliable water supply for all residents and businesses throughout the region long into the future."