West Valley Water District names Robert Christman as Interim General Manager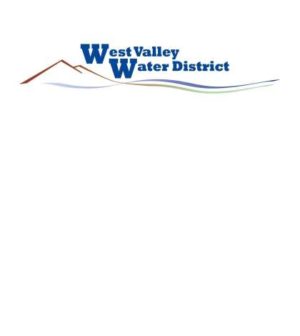 The West Valley Water District (WVWD) Board of Directors has named Robert Christman as interim general manager, effective with the appointment last Monday. Christman replaces former General Manager Matthew Litchfield.
Christman has previously served in an interim role at WVWD as interim chief financial officer. He previously served as the district's assistant chief financial officer.
WVWD Board President Dr. Clifford O. Young Sr. spoke highly of Christman saying, "Bob brings decades of leadership experience and financial expertise to the table and that is an invaluable asset. We look forward to having his insight and direction in his new role on the executive team of West Valley Water District."
Christman is a long-time public servant having served on the Loma Lind City Council for 20 years including three terms as mayor. Additionally, he is a recent past president of the San Bernardino County Museum Association.
Christman holds both Bachelor's and Master's degrees in Business Administration as well as a law degree. He is the founder and owner of Independent Financial Group, a Redlands-based financial advising group. As a licensed pilot Christman flies physicians and medical supplies for Liga International, The Flying Doctors of Mercy.
"Over the last year, Bob's wise financial counsel has helped save the District hundreds of thousands of dollars by refinancing revenue bonds, lowering bank fees and renegotiating fleet contracts," Young said.  "He also advised WVWD on the perchlorate lawsuit settlement, which generated $700,000 a year for the District for 30 years."
The West Valley Water District serves customers in the middle Inland Valley including Colton, Fontana and Rialto as well as unincorporated Bloomington and a portion of the Jurupa Valley in Riverside County.