Western Municipal Caps Off a Week of Recognition for Water Professionals Appreciation Week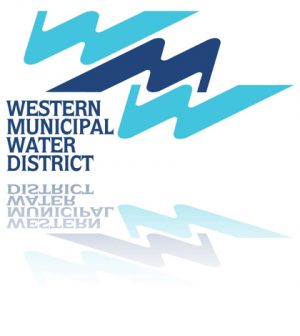 Western Municipal Water District (WMWD) has worked diligently this past week to honor their employees during the second annual Water Professionals Appreciation Week through a variety of celebratory activities. The district kicked off Water Professionals Week at its Oct. 3 Board of Directors Meeting with board adoption of a celebratory resolution.
Water Professionals Appreciation Week was held this year from Oct. 6 to 14. The week of recognition for water industry professionals began last year with Senate Concurrent Resolution (SCR) 80 by Sen. Bill Dodd (D-3rd District-Napa). The measure was sponsored by a coalition of water associations led by the Association of California Water Agencies (ACWA) and included WateReuse California, California Municipal Utilities Association, California Association of Sanitation Agencies and the California Water Association. The annually designated Water Professionals Appreciation Week begins on the first Saturday of October and ends on the Sunday of the following weekend as per the specifics of SCR 80.
At WMWD, an employee celebration event was held on Wednesday, Oct. 10 to thank the district's employees for their service to WMWD and their commitment to the water industry. The district also highlighted various employees through social media channels, including Twitter, Instagram, Facebook and LinkedIn as well as through the district's website at www.wmwd.com. A video featuring some of their employees can be found at: https://www.facebook.com/hashtag/wmwd and another at: https://www.instagram.com/p/BozDCemhhLz/?hl=en&taken-by=westernmwd.
In anticipation of Water Professionals Appreciation Week, WMWD's General Manager Craig Miller said, "We're proud to be recognized as an Inland Empire Top Workplace because of our employees, and we look forward to highlighting the great work they do during Water Professionals Week."
He continued saying, "We have an amazing team who work together day in and day out in order to deliver high-quality water to our customers 24/7. These employees are making an impact in their community every day and are highly skilled in not only water treatment, operations, maintenance, water resources and engineering but also finance, human resources, information technology, communications and customer service."
The water industry is a significant part of the California labor market. Recent labor studies estimate that 60,000 people work in California's water industry and it needs roughly 6,000 new employees each year due to turnover. The water industry offers a wide variety of rewarding career opportunities in administration, construction and engineering, environmental compliance, finance, law, customer service and communications as well as many more types of positions in rewarding occupations.
Although the need for new personnel into the water industry is ongoing, WMWD boosts a personnel turn-over rate of only 6.43 percent in 2017; current statistics for personnel turnover thus far in 2018 is only 5.59 percent.