Western Municipal Water District appoints Craig Miller as new General Manager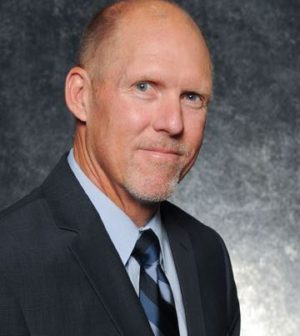 The Western Municipal Water District Board of Directors has appointed Craig Miller as the district's new General Manager replacing longtime General Manager John Rossi who will be retiring at year's end. Miller joined Western in 2014 as Deputy General Manager, overseeing operations, engineering, and water resources, including the district's capital improvement projects focused on local water reliability.
Miller brings nearly 30 years' experience in public agency water resource engineering and management to his new position. He is a California-registered civil engineer and holds a bachelor's degree in civil engineering from California State University, Long Beach. Prior to joining Western, he served as the assistant general manager at Inland Empire Utilities Agency where he oversaw several departments and agency functions. Prior to that, he was the Executive Director of Engineering and Planning at Orange County Water District.
"Craig has a proven-track record in overseeing Western's projects and programs during a time of continued growth," said Western's Board President Thomas P. Evans. "His deep knowledge of District operations, staff and the major initiatives underway, along with his strong leadership skills, make him the perfect choice to lead Western on a steady path forward."
Miller will assume management of Western upon Rossi's Dec. 31 retirement. He has pledged to continue focusing on local water reliability projects as well as the district's stability.
A member agency of Metropolitan Water District of Southern California, Western receives most of its water from the Sacramento-San Joaquin Bay-Delta and from the Colorado River. The district was formed in 1954 and provides water and wastewater services to retail customers and wholesale agencies from Corona to Temecula.
"I am honored to have been selected by Western's Board of Directors to serve as the District's next general manager," Miller commented. "A major goal of mine will be to provide an ongoing focus on stability and continuity to District operations and continue to focus on bringing local water reliability projects to our region."