Western Municipal Water District Awards $14,000 in Water Education Grants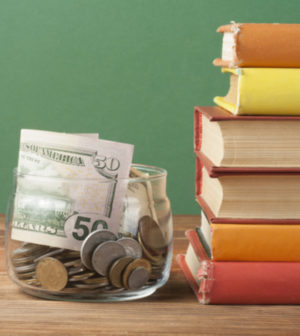 Western Municipal Water District (WMWD) has announced awards totaling $14,000 to 19 Riverside County teachers as Lois B. Krieger Water Project Grants for Educators recipients for various water related educational projects. The projects ranged from water quality testing to hydroponic gardening and from water sensory exploration to wetlands activities.
Grant recipients applied for funding for water-related classroom projects in November. Following a rigorous judging process the teachers – and their classroom projects — were selected. Projects submitted came from K-12 classrooms and were judged by both water professionals and teachers.
"Supporting the teachers to ensure they have the resources needed to educate our future leaders about our water resources is critical to our future," shared Craig Miller, general manager of Western. "Financial resources can be a limiting factor as to what a teacher is able to teach his or her students. The Lois B. Krieger grant program was founded on the principal of encouraging water education in our local schools. Recognizing these teachers pushes this mission forward. We see first-hand, the impact this program has on the students in our service area."
Founded in 1995, the Lois B. Krieger Water Project Grants for Educators program were named for local water leader Lois B. Krieger in honor of her many accomplishments in the water industry. The grant bears her name due to her commitment to both water and water education.
Krieger served on the board of directors for both Western Municipal Water District and Metropolitan Water District of Southern California for 25 years. She was the first female chairman of the board at Metropolitan Water District of Southern California serving from 1989 to 1992. Funding for the grants is provided by WMWD, in conjunction with neighboring water providers who bring water education to local classrooms.
WMWD maintains an active program of water education activities for youth and their teachers in the district's service area. These programs include:
Free water education classroom materials to teachers. All materials meet California State Standards.
Water Educational Assembly Programs for students in fourth and fifth grades. The assemblies focus on water use efficiency and conservation.
Solar Cup — an educational program in which high school teams, sponsored by Metropolitan Water District of Southern California (Metropolitan) and its member agencies, students learn about water conservation and renewable energy by building and racing a solar powered boat during a seven-month period and then compete against other high school teams at Lake Skinner in Temecula.
The H2O Explorer Badge program allows children to select and participate in five water activities of their own choosing, in order to earn a colorful, embroidered badge. The program specifically targets children enrolled in home schools, Boy Scouts, Girl Scouts, and who are involved in community-oriented, non-profit groups.
WMWD also participates in other grants and scholarships for college and graduate students in conjunction with the Association of California Water Agencies (ACWA). Additional information is available at: http://wmwd.com/149/Scholarships-Grants.