Western Municipal Water District lands $200,000 federal grant for drought planning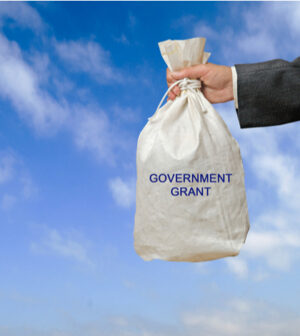 Western Municipal Water District (Western) received a $200,000 grant award from the United States Bureau of Reclamation for drought contingency planning. Drought contingency planning assists communities in proactively planning for the next drought to reduce potential impacts.
"Western works hard to pursue funding opportunities that complement and reduce the amount of customer dollars needed to pay for critical system enhancements and long-range planning projects," said General Manager Craig Miller. "We are proud of our track record of using customer revenue responsibly, and look forward to continuing our work with the Bureau of Reclamation."
The communities served by Western are dry, arid and susceptible to drought, which means it is critical Western puts the best plans in place to build long-term drought resiliency, secure our water supply, and maintain services.
Given the cyclical nature of droughts, Western will use this grant to convene a local task force made up of water and business leaders, agriculture and nursery irrigators, along with a variety of other community stakeholders to develop a comprehensive drought contingency plan (DCP). The DCP will consider impacts on local water supplies and infrastructure to prepare for the next water supply shortage.
Western will leverage past planning efforts, such as its 1992 Drought Contingency Plan and 2015 Water Supply Shortage Contingency Plan, to develop an informed DCP that includes our most recent experiences during the multi-year drought from 2014 to 2017. With the help of the DCP task force, Western will enhance industry and customer care best practices in advance of the next supply challenge.
"As we have seen in the last few years, in addition to the environmental impacts of our water supply, we must also consider risks to critical infrastructure due to wildfires and corresponding Public Safety Power Shutoffs," said Miller. "This planning effort will ensure Western continues to provide reliable, quality water no matter the circumstance."
In the coming months, Western will be working to identify task force members who will represent the diverse interests of the communities we serve, and those who may be impacted or could benefit from the DCP. The DCP is expected to be completed by June 2022.
To learn more about Western's water supply resources planning, visit wmwd.com.