Western Municipal Water District Recognized for Workplace Health Achievement by AHA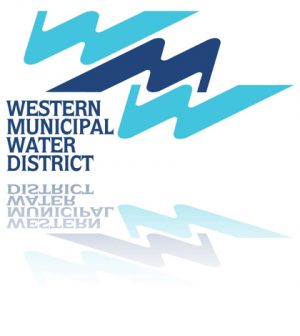 The American Heart Association (AHA) has recognized Western Municipal Water District (WMWD) for taking significant steps to build a culture of health in the workplace. The Riverside County water agency has received AHA's 2018 Gold Level "Workplace Achievement Index" designation.
The AHA Workplace Health Achievement Index is structured to allow participating companies to measure the effectiveness of their workplace health programs as well as the overall heart health of their employees. Using science-based best practices, the AHA index evaluates the overall quality and comprehensiveness of company workplace health programs.
"Western is honored to be recognized with such a prestigious recognition from the American Heart Association," said Western's Director of Human Resources Candi Judd. "We are committed to providing our employees with a wide-array of workplace health and wellness programs to ensure they stay healthy and thrive."
WMWD was previously recognized by AHA in 2015 and 2016 with the Fit Friendly Worksite Gold Award in 2015 and 2016, which is presented to worksites that promote a wellness culture. Also in 2017, WMWD's Human Resources Analyst Pam Davis received the distinguished AHA Lifestyle Change Award, recognizing and celebrating the positive changes she made to affect the quality of her own life and for improving her health.
AHA has indicated that more than 1,000 companies in the U.S. have completed the Workplace Achievement Index assessment this year; seventy-five percent of participating companies received either Gold, Silver, or Bronze recognition.
"We plan on using this assessment to identify potential areas of improvement, so we can advance Western's performance and help our employees move toward ideal heart health," said Judd.
WMWD actively promotes several employee wellness programs. These include Lunch 'n' Learns, fitness challenges, early detection screenings, and an annual Wellness Expo to encourage healthy behaviors both at work and at home. The district's wellness program focuses on the seven dimensions of wellness including social, emotional, spiritual, environmental, occupational, intellectual and physical.
WMWD has also been distinguished as an IE top Workplace in 2016 and 2017 in part due to its commitment to its employees through its wellness and other programs that encourage learning and growth to enable employees to work at their full potential.