Widespread corruption at Panoche Water District results in arrests, felony charges for five people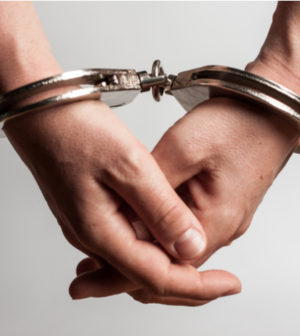 Five individuals with the Panoche Water District (PWD) have been arrested for the misuse of public funds amidst widespread corruption at the Panoche Water District located in Firebaugh, 38 miles west of Fresno. The scheme has been reported as an estimated loss of over $100,000 in public money. California Attorney General Xavier Becerra announced the arrest and filing of felony charges earlier this week.
"In California, those in public posts who abuse the public's trust for personal gain will be held accountable," said Attorney General Becerra. "The California Department of Justice will investigate and prosecute those who embezzle and misuse public funds. We will work with our law enforcement partners to get the job done."
Julie Cascia, Atomic Falaschi, Dennis Falaschi, Jack Hurley and Dubby West were all either arrested or surrendered for booking on February 21 and charged in a felony complaint with a total of ten counts, eight counts relating to the theft of public funds and two counts relating to crimes involving hazardous waste disposal. The arrests were the product of a joint year-long investigation by the Attorney General's Office and the Department of Toxic Substances Control (DTSC).
Defendants Cascia and both Falaschis have been booked into the Fresno County booking center while defendants Hurley and West surrendered themselves to be booked on the charges. The list of charges is lengthy and alleges that former PWD General Manager Dennis Falaschi ran the water district as his own personal operation and bank account. He spent excessive amounts of district money using credit cards issued by PWD — reportedly buying such items as concert tickets, kitchen appliances, Porsche upgrades and even slot machines — and under his direction Cascia used PWD credit cards and money orders for personal expenses, mischaracterizing the charges as business expenses.
Dennis Falaschi's son, Atomic Falaschi, allegedly took various items from PWD, including trees, equipment and other goods, and used them on his own personal property. The remaining defendants, Hurley and West, are charged with illegally burying 86 barrels of hazardous waste on the water district's property without permits or authorization from DTSC, working under the direction of the senior Falaschi.
"These arrests send the strong message that violations of the state's hazardous waste laws are taken seriously," said DTSC Director Barbara A. Lee "and will be pursued and prosecuted to the maximum extent possible in order to protect public health, the environment and public resources."
Court records indicate that Cascia and both Falaschis are expected to appear in Fresno Superior Court on March 7.