Yuba County Water Agency President Brent Hastey elected president of California's water association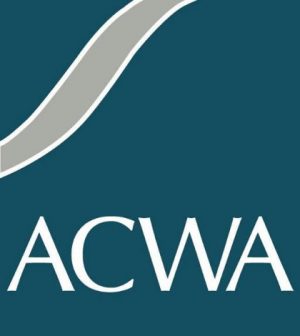 The gavel has been passed following the election of Yuba County Water Agency Chairman Brent Hastey as the new president of the Association of California Water Agencies (ACWA). Hastey succeeds outgoing ACWA President Kathleen Tiegs and will serve a two-year term in his new role. Tiegs is a board member of Cucamonga Valley Water District.
Also elected at the recent ACWA's 2017 Fall Conference & Exhibition in Anaheim was Steven LaMar as ACWA's vice president. LaMar is a director for Irvine Ranch Water District.
Hastey has served on the ACWA Region 2 Board since February 2015. He is chairman of the Yuba County Water Agency Board of Directors and a former member of the Yuba County Board of Supervisors. He has also served as a member of the Yuba County LAFCO, Regional Council of Rural Counties, Board of Reclamation District 784 and the Sacramento Area Council of Governments.
Hastey is a graduate of Golden Gate University with a Bachelor of Science in Management. He is currently a trustee of Yuba College and a director with the Bank of Feather River.
"I am honored to lead ACWA during this critical time for California water policy," Hastey said.  "As we prepare for climate change and work to update our aging water infrastructure, the voice of ACWA's public water agency members is more important than ever. I look forward to the challenges ahead as we work to build a strong water future."
LaMar was appointed to the Irvine Ranch Water District (IRWD) Board of Directors in February 2009 to fill a board vacancy and was subsequently elected to four-year terms in 2010 and 2014. He served for two years as IRWD's board president in 2014 and 2015.
He has served as the chair of the ACWA Federal Affairs Committee for the last two years and is also a member of the board of directors of several other water-related organizations, including the National Water Resources Association, the Southern California Water Committee, and CalDesal.
LaMar is a graduate of Pittsburg State University (PSU) where he earned a Bachelor of Arts in Political Science. While at PSU, LaMar served as student body president.
ACWA's 2017 Fall Conference & Exhibition was held Nov. 29.