Yuba Water Agency approves nearly $14 million for water supply and infrastructure improvements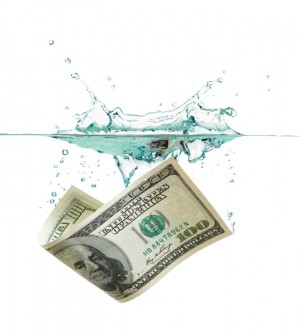 Yuba Water Agency has announced approximately $14 million in grants and loans have been approved by the Board of Directors. The funds will go to water infrastructure upgrades, levee maintenance and Yuba County's annual California Public Employees' Retirement System payment.
Some of the projects include:
Wheatland wastewater treatment system – $2.6 million
Yuba Water approved a $1.3 million grant and matching low-interest loan for the City of Wheatland to begin design engineering improvements to its wastewater treatment system and connection to neighboring Olivehurst Public Utility District's existing wastewater plant.
North Yuba Water District Oreleve Ditch piping project – $480,000
Yuba Water also approved a $480,000 grant to help the North Yuba Water District pipe the Oreleve Ditch, which is a mile-long section of the larger Forbestown Ditch. This funding will help improve water supply reliability for the approximately 3,100 customers served by the district.
Marysville Fire Department vegetation management program – $17,500
To help with the maintenance and inspections of local levees and to reduce the risk of a large fire, Yuba Water approved a $17,500 grant for the Marysville Fire Department for its vegetation management program.
Yuba County annual CalPERS payment – $10,881,032
Yuba County will save approximately $325,000 over the next year with the help of a low-interest loan from Yuba Water.
The $10.88 million loan will allow the county to make its annual payment to CalPERS in one lump sum, rather than financing it through CalPERS at a much higher 6.5 percent interest rate.
This marks the third year that Yuba Water has provided this loan to the county, and the county has made all monthly payments in a timely manner.
Public jurisdictions that have an unfunded CalPERS retirement liability are required to make annual payments to cover a percentage of that unfunded liability, in addition to the jurisdiction's regular ongoing CalPERS costs.