As Predicted, DWR Plans to Use Oroville Main Spillway Beginning Today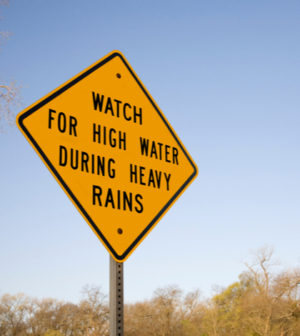 With rain predicted for at least the next ten days in the Oroville area, the California Department of Water Resources (DWR) anticipates beginning the first use of the reconstructed main spillway on Tuesday, April 2. Both the main spillway and the emergency spillway have been reconstructed following the February 2017 dam disaster and DWR reports the reconstructed spillways are able to handle flows as needed to manage reservoir levels and provide flood protection for the surrounding area.
"DWR has restored full functionality to the Oroville main spillway and is operating the reservoir to ensure public safety of those downstream," said Joel Ledesma, DWR State Water Project deputy director. "The Oroville main spillway was designed and constructed using 21st century engineering practices and under the oversight and guidance from state and federal regulators and independent experts."
The current Oroville Reservoir is at 853 feet as of Sunday morning. The anticipated main spillway releases on Tuesday will be between 10,000 cubic-feet per second (cfs) and 20,000 cfs with total releases to the Feather River expected to be up to 30,000 cfs from Oroville facilities and other natural inflows. Depending on precipitation and other factors, DWR may increase releases to the Feather River again later this week to between 40,000 and 60,000 cfs.
Oro Dam Blvd. East will be open to pedestrian and vehicle traffic unless flows from the main spillway exceed 30,000 cfs. If spillway flows exceed 30,000 cfs, the road will be closed to ensure public safety. Public safety and flood protection are the top priority for DWR in all operational decisions regarding Oroville reservoir.
In planning for anticipated releases to the Oroville main spillway DWR has followed its standard process of notifying regulatory agencies, local maintaining agencies, local law enforcement and local elected officials regarding use of the spillway. DWR will continue to the public, media and its local partners through emails, news releases, social media and calls, as appropriate. To sign-up for community notifications, contact: oroville@water.ca.gov. Facebook posts from DWR can be found at: https://www.facebook.com/CADWR/ and on Twitter at: https://twitter.com/CA_DWR.
A media briefing will also be held Tuesday, April 2 – at 9 a.m. to provide to provide an operational update prior to using Oroville's main spillway. The media briefing will also be broadcast live on DWR's Facebook page.