Cal Water Completes Construction on Visalia Treatment Plant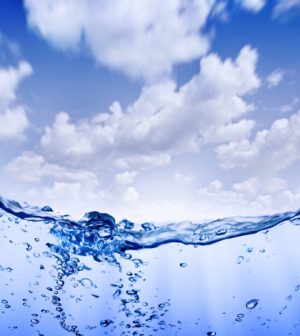 Cal Water has announced the completion of a treatment facility in Visalia to eliminate perfluorooctane sulfonate (PFOS) and perfluorooctanioc acid (PFOA) contaminants from the water supply. This is the first treatment plant to treat for PFOS and PFOA in the utility's Central Valley service areas.
PFOS and PFOA are manmade compounds that have been historically used to make carpets, fabrics, food paper packaging, and other materials resistant to water, grease, or stains. They are also used for firefighting at airfields and a number of industrial processes.
"Protecting our customers' health and safety is our highest priority. We have a rigorous water quality assurance program that ensures the water we deliver to customers complies with all standards set by public health experts," Interim District Manager Steve Johnson said. "But, in this case and with the absence of a Maximum Contaminant Level (MCL), we proactively tested all of our water supply sources in service for PFOA and PFOS because it was the right thing to do. We wanted to take action if it was needed to safeguard customers. With the completion of this treatment plant, we are pleased to be able to turn this critical water source back on to ensure we could meet all of our customers' and firefighters' needs."