Cal Water Completes Installation of New Water Main in Kernville; Starts New Project in Bodfish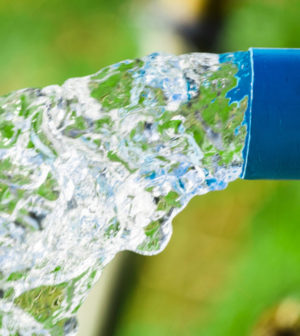 California Water Service (Cal Water) recently announced the completion of a critical water infrastructure upgrade in Kernville.
The Kernville project began in January and included the installation of 1,000 feet of new 6-inch PVC water main and the replacement of 16 individual customer service connections. Crews also replaced two fire hydrants to improve access for firefighters. Installation took place on Rio Vista Drive, from Sirretta Street to Durwood Street, and on Cannell Drive, from Durwood Street to Rio Vista Drive.
"As essential service workers, our crews are working hard every day to deliver quality, service, and value to residents and businesses throughout the Kern River Valley," said Local Manager Jon Yasin. "These important infrastructure upgrades will enable us to keep delivering a reliable supply of safe, high-quality water to our customers for their drinking, cooking, handwashing, and other household needs, both now and for years to come. Additionally, it will help first responders protect the community during an emergency."
Cal Water also announced work would begin soon on a water main replacement project to support customers in Bodfish. That project, which is expected to be completed in the fall, includes the installation of 2,540 feet of new 6-inch PVC water main and 32 new individual customer service connections. Crews will also replace three fire hydrants and add two new hydrants. The work will take place on Columbus Avenue, from Elk Drive to North Drive, and on Elk Drive, from Columbus Avenue to North Drive.