Cal Water Infrastructure: Two Salinas Projects Completed, One San Mateo Project Underway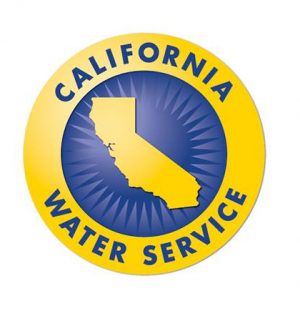 Cal Water has been active with water infrastructure projects of late including two that were recently completed in Salinas and one just now underway in San Mateo.
The completion of the two Salinas projects will strengthen water system reliability and infrastructure resiliency, and enhance fire protection in the area. One of the projects was the replacement of more than 2,000-feet of water main with 8-inch PVC pipe and the installation of 45 new 1-inch service connections in central Salinas. The project included the installation of four additional fire hydrants to ensure local firefighters have sufficient resources to protect the region. Crews also replaced 2,285-feet of water main with 8-inch PVC pipe and installed 59 new 1-inch service connections in another neighborhood; there, three new fire hydrants were also installed.
"The replacement of these water mains, which were more than 60 years old, will ensure we can continue to deliver safe and reliable water service to our customers for decades to come," said District Manager Brenda Granillo. "The addition of seven new fire hydrants will also ensure firefighters have the water they need to protect the community in the event of an emergency. These two projects are examples of how we invest in our water system to provide quality, service, and value to Salinas residents and businesses."
In San Mateo, Cal Water has launched the retrofitting and painting the interior of the water storage tank on 28th Avenue in order to improve water supply reliability for area residents. The project has been undertaken to enhance the tank structure and ensure employees have safe access when performing inspections as well as to extend the life of the infrastructure, help control corrosion of the tank and, ultimately, to aid in maintaining water quality.
"Water facility improvement projects such as this are vital to our commitment to delivering safe and reliable water service to San Mateo residents for years to come while also protecting the safety of our employees," said Ross Moilan, district manager. "By performing maintenance and upgrades including retrofits and interior paint(ing) we are able to prolong the tank's useful life and delay the need for a costly tank replacement."
The San Mateo retrofit project is expected to be completed in seven to nine weeks.
Formed in 1926, the San Jose-based California Water Service serves 484,900 customer connections through 28 Customer and Operations Centers throughout the state.