City Breaks Ground on Pure Water Oceanside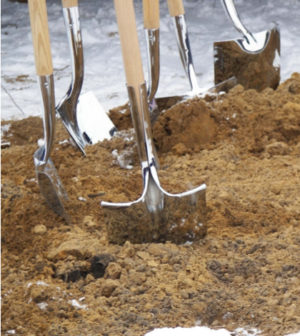 The City of Oceanside hopes to become the first city in San Diego County to be drinking recycled water by 2022. Earlier this week the city broke ground on Pure Water Oceanside, a project that will purify recycled water and then inject the treated water through wells into the Mission Basin aquifer.
The project will cost $67 million, but will provide 32% of the city's water supply or 3 to 5 million gallons per day once complete.
"Today, we put Pure Water Oceanside on the map and are one step closer to achieving the goal of greater water-independence for our city, residents, and businesses," said Cari Dale, Water Utilities Director, City of Oceanside. "This future-focused project will provide multiple benefits by reusing our water resources to their full potential."
The City hopes that its Pure Water Oceanside will address a variety of challenges, such as the rising costs associated with importing water from the Sacramento Bay Delta and the Colorado River or the fact that these supplies are vulnerable to natural disasters and earthquakes.
"The City of Oceanside is proud to be a leader in sustainability, with our dedicated team spearheading multiple programs that protect and conserve natural resources," said Dale. "Pure Water Oceanside marks the next big step for our City and a larger movement for the region as a whole to create sustainable water supplies in San Diego County. The project will safeguard against drought, reduce our dependence on increasingly expensive imported water, provide an environmentally friendly alternative to transporting water, and create an exceptionally pure drinking water supply."
For more information, visit www.PureWaterOceanside.org.