City of Lakewood partners with FATHOM for Advance Metering Infrastructure to reduce water loss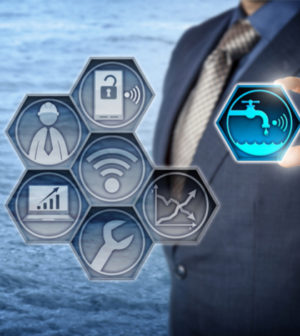 The Los Angeles County city of Lakewood has announced a new partnership with Phoenix-based FATHOM Water Management, Inc. for their complete suite of software and managed services solutions. This includes the installation and financing of FATHOM's Advanced Metering Infrastructure (AMI) to ensure Lakewood's water infrastructure management and customer service advancements to include the reduction of non-revenue water loss through Lakewood's existing distribution systems and enhancing customer services with advanced technology.
Lakewood's new FATHOM system provides an enhanced customer experience through a new Customer Information System (CIS) and the FATHOM U2You customer portal. This includes an online utility billing platform, advanced analytics and 24/7 customer care with call center support for both English and Spanish-speaking residents. The new system will update Lakewood's bi-monthly paper billing system to monthly billing and modernized and secure the online payment platform. The CIS tools will utilize FATHOM's Meter Data Management (MDM) system and upgrade more than 20,000 aging water meters with new smart meters. This will allow Lakewood's water department to more accurately track and bill for water usage and reduce overall non-revenue water loss. It will also improve the city's ability to accurately target pipeline maintenance, create efficient backend utility operations, increase resource sustainability and overall reduce water loss within the distribution system.
"FATHOM's solution suite offers many benefits to local residents and to Lakewood's water system," said Dr. Jason Wen, Lakewood's director of Water Resources. "Residents will enjoy new tools through FATHOM's U2You portal, which provides a breakdown of real-time personal water usage and has customizable alerts that allow residents to optimize and reduce their consumption. Furthermore, the new system will make the city better equipped for emergency events. The power of big data will provide valuable real-time information as a planning and operational tool for a more efficient water system operation across Lakewood."
Trevor Hill, CEO of FATHOM, stated that, "Our products are designed to maximize efficiency and provide data-driven insights to both the customer and the utility. Both parties can expect to see a live breakdown of water usage which will enable them to cut costs and better manage precious resources in advance of extreme weather events, like the California drought. Through this advanced resource monitoring system, we're able to see benefits in both the environmental and business side of utility operations. FATHOM is helping cities prepare for the future by building a secure, strong and smart water network."