District marks start of construction on recycled water treatment facility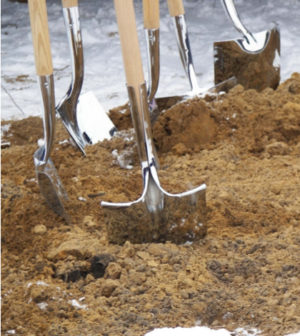 This past weekend East Valley Water District (EVWD) was joined by more than 300 local officials and community members to celebrate the groundbreaking of the Sterling Natural Resource Center (SNRC), a state-of-the-art wastewater treatment facility in Highland.
EVWD General Manager/CEO John Mura kicked off the celebration with remarks on how the facility will transform and enhance the region by creating a sustainable source of water for 800,000 area residents by treating up to eight million gallons of water per day, with the ability to expand to 10 million gallons daily, for recharging the local Bunker Hill Groundwater Basin.
"The Sterling Natural Resource Center is much more than a wastewater treatment facility, it's an investment in the future of Highland," said EVWD General Manager/CEO John Mura. "Beyond bolstering our region's water independence, the SNRC will be working with local schools to offer hands-on educational opportunities and provide a pathway for students to learn about water and wastewater treatment operations as a potential career option."
The event included an official breaking of the ground with ceremonial shovels by EVWD Board of Directors and Mura.
"One of our primary objectives for the SNRC is to bring our neighborhood together," said Carrillo. "This is a milestone we proudly share with the entire community, and we are excited at the opportunities that lie ahead and the partnerships we will form that will help to ensure the long-term success of this great region."
Capable of treating up to 8 million gallons a day, with the ability to expand to 10 million gallons a day, the SNRC recharges the local Bunker Hill Groundwater Basin. Located on North Del Rosa Drive between East Fifth and East Sixth Streets.
Permitting and construction of the SNRC is expected to be completed in less than three years.
More information is available at www.eastvalley.org.