El Dorado Irrigation District's Advance Preparation Ensures Service to Customers During Power Outage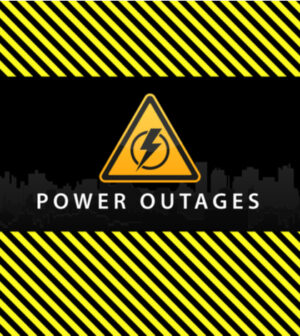 Thanks to the advance preparations of the El Dorado Irrigation District (EID) Board of Directors and the water agency's dedicated staff, the more than 126,000 people in El Dorado County were ensured ongoing water and wastewater services during a recent power outage on Wednesday, Oct. 9. The power was shut off in the majority of IED's 220-square-mile service area as a result of Pacific Gas and Electric Company's (PG&E) Public Safety Power Shutoff (PSPS) program due to increasing fire hazards.
In the past year alone the EID Board of Directors unanimously approved over $800,000 to ensure uninterrupted power and increasing risk to maintaining water and wastewater service under PG&E's PSPS program. The funds were used for the purchase and installation of a number of back up electrical generators at critical sites. The new generators are in addition to the dozens of generators EID has previously invested in and deployed at key locations to maintain water and wastewater services.
"EID's operations rely upon uninterrupted electrical power through approximately 170 separate electrical service connections from PG&E in order to ensure safe and reliable operations," said EID Operations Director Dan Corcoran. "Most of these connections directly supply the electricity for the drinking water and wastewater treatment, distribution, pumping, and hydro power generation facilities critical to the 24/7 operational needs for these facilities."
Thanks to the forethought and preparations of the district when the power went out on the early October morning EID personnel were poised and ready to implement previously developed plans of action built on months of planning, pre-positioning assets, and investments in resources.
"Any loss of power requires immediate action to protect public safety," said Corcoran.  "When the lights went out, District staff, many of whom had no power at their own homes, responded without skipping a beat to support fellow members of our community by providing ongoing drinking water and firefighting supplies as well as wastewater treatment during this challenging time."
EID now has approximately 85 large generators to power various water, wastewater, hydroelectric, fleet, and administration facilities. Also activated during power outages are more than 70 smaller generators to assist with backup power for radio communications and the SCADA software system EID personnel use for remotely monitoring and controlling facilities. Comprehensive, pre-planned refueling schedules and routes to ensure every generator across EID's wide service area is able to run without interruption to support customers.
EID General Manager Jim Abercrombie was quick to praise both the district's customer and staff during the recent outage saying, "This has been another all-hands-on-deck moment. Our customers have been outstanding in helping us weather this challenge. Though we have backup power running critical infrastructure, we asked customers to use water sparingly and the response has been tremendous—not having to worry about high demand on both the water and wastewater systems helped reduce the stress on facilities that are running on emergency power and ensuring continuous safe operation until normal conditions can be restored on utility grid power.
"On behalf of EID's hardworking men and women, I want to thank our customers deeply for their patience during this outage. It is extremely gratifying to maintain high-quality water and wastewater service to all of our customers during these challenging events. It's very clear that our customers have worked together as one community to respond to this challenge."