EVMWD receives funding to expand wastewater treatment capacity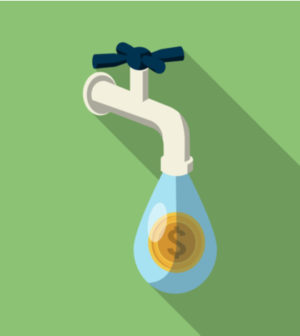 Elsinore Valley Municipal Water District (EVMWD) has received a $1.4 million grant from the Bureau of Reclamation for planning the expansion of its Regional Wastewater Treatment Facility.
Population growth is projected to increase by 50 percent over the next 25 years which will impact EVMWD's system by placing a greater demand for water consumption and wastewater production. As a result, EVMWD is working towards an expansion of it's facilities to increase capacity, upgrade treatment processes and improve efficiency. The planned expansion will increase capacity of  wastewater treatment to 12 million gallons per day.
"We are grateful to the Bureau of Reclamation for their partnership and shared vision of a long-term solution that will benefit our community far into the future," said Andy Morris, president of the EVMWD board of directors. "As our community continues to grow, these improvements will benefit our businesses and residents now and into the future."
The project, which is in its planning phase at this time, has received $1.9 million in grants and $5.9 million in no interest loans. The District continues to pursue other grants and low interest loans to offset the costs of construction of this project, which is anticipated to be complete by December 2023.