FEMA funds approved by President Trump for California's water disasters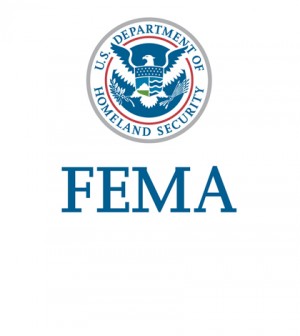 As California faces another round of February's rain and snow, legislators, emergency service personnel and the general public are expressing thanks to President Trump for his recent disaster declarations enabling federal funding to assist with the damage and evacuations from to the Oroville Dam disaster as well as the damage statewide from January's storms.
Gov. Jerry Brown had sent two requests to the President and the Federal Emergency Management Agency (FEMA) in recent days requesting a Presidential Emergency Declaration for Direct Federal Assistance. The first request was to bolster ongoing state and local recovery efforts following storms between January 3 to 12. These storms caused flooding, mudslides, erosion, power outages and damage to critical infrastructure in 34 counties across California. The second request by the governor followed the start of the disaster at the Oroville Dam's emergency spillway and the subsequent evacuations of nearly 200,000 downstream residents from Butte, Sutter and Yuba counties.
Gov. Brown expressed his appreciation for the approvals saying, "I want to thank FEMA for moving quickly to approve our requests. This federal aid will get money and resources where it's needed most." Brown's requests of President Trump and FEMA came after he had been openly critical of the President and that Trump had called the Democratic-dominated state "out-of-control."
The Office of Emergency Services has also activated the State Operations Center in Mather, California to its highest level and is coordinating with personnel at the Incident Command Post in Oroville, California and with other local, state and federal emergency response officials in an effort to address emergency management needs.
In anticipation of the weekend precipitation, as of Thursday the lake was down to 866 feet, a drop of 35 feet since Sunday. "They think they've got the reservoir under control," said Jeffrey Mount, a senior fellow at the Water Policy Center at the Public Policy Institute of California. "They've got the breathing room."