Five Diverse California Business Associations Endorse, Join Cadiz Water Project Support List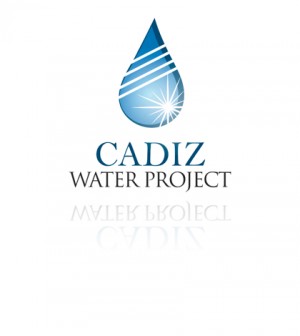 A diverse group of five leading California business associations have joined a growing group of elected officials and organizations in support of the Cadiz Valley Water Conservation, Recovery and Storage Project (Cadiz Water Project). The Cadiz Water Project, a public-private partnership, announced recently that the Valley Industry Commerce Association (VICA), the League of United Latin American Citizens (LULAC) California, the Greater Los Angeles African American Chamber of Commerce, the Greater Riverside Hispanic Chamber of Commerce and the California Hispanic Chambers of Commerce have joined the roster of nearly 100 stakeholders and legislators in support of establishing a new, reliable and much-needed water source for Southern California residents and businesses.
The show of support from the five associations was hailed by Scott Slater, Cadiz CEO, who welcomed the new supporters saying, "Water supply reliability is a key factor in keeping water rates stable and affordable for Southern California communities. The Cadiz Project aims to offer water supply reliability to communities most severely impacted by drought and uncertainty, and we look forward to continuing to work with our stakeholders and these five great organizations to ensure all communities have access to a reliable water supply."
The Cadiz Water Project is slated to create a new, local water supply that can serve up to 400,000 people a year in Southern California through the conservation of groundwater presently lost to evaporation at the base of a vast Mojave Desert watershed in eastern San Bernardino County. The Project aims to provide a reliable water supply of 50,000 acre-feet per year for 50 years across the region without harm to the environment. Cadiz Inc. is one of the largest private landowners in San Bernardino County and the area has historically been farmed by Cadiz and its agricultural partners.
A second phase of the Cadiz Water Project will offer underground storage capacity where surplus water can be stored until needed in future dry and drought years. The project is expected to create and support up to 6,000 jobs over two phases of construction and generate more than $6 billion in economic benefits for Southern California water ratepayers.
Dave Rodriguez, state president at LULAC California, said that "Supporting Cadiz was an easy decision for our organization to make because of the robust benefits that this project will provide to many Southern California communities that are primarily Latino and are more susceptible to rising water costs." Continuing Rodriguez said, "When our local community water districts have access to clean, environmentally safe and reliable sources of water, Latinos will be better served and protected from volatile prices as climate change threatens to bring longer periods of drought to Southern California."
Stuart Waldman, president of VICA, also voiced support for the project saying, "Our decision to support the Cadiz Water Project is grounded in the facts that this project is needed to create a long-term water supply for thirsty San Fernando Valley communities and that it will create thousands of good-paying jobs. The benefits are clear: Cadiz is a well-vetted project that will ensure Southern California has access to a new, environmentally sustainable supply of locally controlled water for the long-term."
The Cadiz Water Project has been vetted by numerous entities including the successful completion of a robust review in accordance with the California Environmental Quality Act (CEQA), which according to the League of Conservation Voters is the "bedrock law for environmental protection in California." The County of San Bernardino also approved a groundwater management plan for the Project that will continually monitor project operations. Challenges to the project's CEQA approvals and groundwater management plan were denied by California's Courts.
The project will be constructed on private property owned by Cadiz and within an existing, previously disturbed railroad corridor. Under various local agreements, 50 percent of construction jobs and 80 percent of materials will be supplied by Inland Empire businesses and unions members.