House Democrats Introduce legislation for clean water infrastructure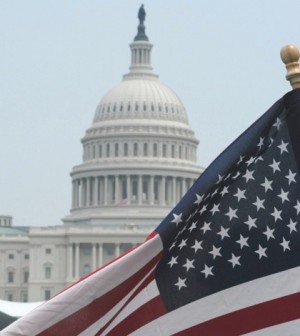 California lawmaker Rep. Grace Napolitano, (D-CA) has joined forces with Rep. Pete DeFazio, (D-OR), to introduce legislation that will help cities and communities finance critical clean water infrastructure projects. The "Water Quality Protection and Job Creation Act of 2016", would authorize $20 billion over five years for wastewater infrastructure.
"The Water Quality Protection and Job Creation Act will help to address the current crisis we are facing in the West due to ongoing drought and increased stormwater control issues. It makes tremendous investments in water recycling and reuse, groundwater recharge, and stormwater projects, priorities we have worked on for decades in Southern California. Our bill delivers critical assistance to cities and water agencies to meet the demands of their water customers with cost effective and reliable solutions, as well as construct stormwater systems to address Clean Water Act stormwater permits," Napolitano said.
The bill would add $20 billion to the existing Clean Water State Revolving Funds and municipalities would compete for low-interest loans or subsidized loans. Another $1.5 billion would be used for state agencies to implement water pollution control programs; $600 million for finding new ways to capture stormwater; and $2.5 billion for correcting sewage overflows, and $250 million for projects that create alternative water supply sources, such as reclaiming waste water or redirecting stormwater into underground aquifers under Title II grants.
The U.S. Environmental Protection Agency estimates that municipalities currently face a backlog of over $40 billion in clean water infrastructure projects. Over the next 20 years, they will need to invest an additional $300 billion to bring water infrastructure systems up to a state of good repair.
While the bill has been cosponsored by every Democrat on the Committee on Transportation and Infrastructure, it still faces an uphill battle to pass the Republican controlled House.