Metropolitan Water District moves forward with land purchase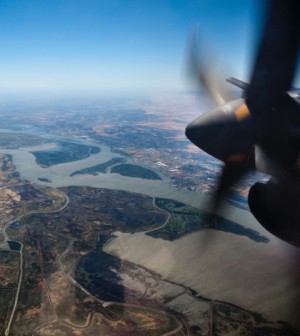 In what some are calling a controversial move, the Board of Directors for the Metropolitan Water District voted Tuesday to authorize the general manager to enter into an agreement to purchase property from Delta Wetlands Properties.
The property in question involves five islands in the Delta: Bacon Island, Bouldin Island, Webb Tract, Holland Tract and a portion of Chipps Island. The land purchase covers more than 20,000 acres and is spread among in the counties of Contra Costa, San Joaquin and Solano.
Some board members wanted more time to consider all aspects of the deal.
Board member Lorraine Paskett was concerned with the time frame and thought the board would benefit from more time to consider what was presented and make a fully informed decision.
"We are looking at a very unusual purchase with many different moving parts," said Paskett at the meeting. "And for the most simplest (sic) of property purchases sometimes 60 days is not enough."
Board Chairman Randy Record suggested an amendment to the motion to discuss the issue again during a special board meeting in April to allow the board opportunity to not go forward with the purchase if necessary.
The board ultimately voted in favor of the motion to enter into a 60-day escrow.
Details of the negotiation, including price and terms were heard in closed session of the Real Property and Asset Management Committee.
Jeff Kightlinger, Metropolitan's general manager, wouldn't disclose the exact purchase price, but it is between $150 million and $240 million. Details of the purchase will become public once the purchase documents are executed.
Representatives negotiating the deal on behalf of Metropolitan Water District are Jeff Kightlinger, Stephen Arakawa and Bryan Otake.