Metropolitan Water District prevails in purchase of five Delta Islands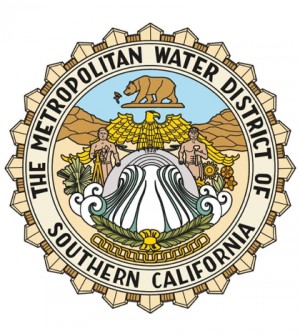 State Supreme Court declines to block purchase
 After a hard-fought battle advocates opposing the sale of five islands in the Sacramento-San Joaquin River Delta lost their battle last Thursday when the state Supreme Court ruled that Southern California's Metropolitan Water District (MWD) could proceed with the $175-million land purchase.
A coalition of environmental groups, Central Valley farmers, water agencies and two Northern California counties had filed a series of legal challenges in hopes of negating the sale of the fragile estuary land from Delta Wetlands, an affiliate of a Swiss insurer.  Delta Wetlands wanted to build reservoirs on the island to sell water to agencies in Southern California but met with one roadblock after another.
The environmentalist's coalition has expressed their concerns over what MWD will do with the land.  Repeatedly MWD has said they have not yet determined what they will do with the land. However, they have said it might use some of the land to help in the construction of Gov. Jerry Brown twin tunnels – a key part of the governor's California WaterFIX project – underneath the Delta.  Two of the islands MWD is purchasing are in the direct path of the twin tunnels; the agency has indicated they support the construction of the twin tunnels.
MWD has also said it might transform some of the land for a wetlands habitat thereby helping endangered fish and aid in negating some of the restrictions for water conveyance to southland water agencies.  The land might also be used to store supplies for some of the state's aging water levees.  The agency has said that they will not be pursuing Delta Wetlands original plan to build reservoirs.
Opponents of the twin tunnels have expressed numerous concerns over MWD buying the five islands. Concerns range from the effects on the environment, trepidations regarding the agricultural economy, apprehensions about tourism and recreation and, most of all, Metropolitan's efforts to evade the California Environmental Quality Act (CEQA) to "prematurely facilitate Delta exports" to Southern California. MWD has repeatedly said that environmental studies at this time would be premature as the agency has not yet determined its use for the land.
The Supreme Court's ruling does not negate the original San Joaquin lawsuit to stop the sale.  The court's decision does permit the sale of the land but it may be months, possibly years, before San Joaquin's lawsuit and several other legal challenges play out.
Brett S. Jolley, San Joaquin County's lawyer, said MWD "can go forward and purchase the lands," based on the most recent court decision.  But, according to the Sacramento Bee, Jolley cautioned that if the county prevails with its case against Metropolitan the southern California water giant may "be forced to undo the purchase."
The controversial purchase of the five islands was approved by Metropolitan's board in March but representatives of Los Angeles, Santa Monica and the San Diego County Water Authority opposed the purchase.