MWD to begin Second Lower Feeder Relining Project; Community meeting scheduled for Dec. 5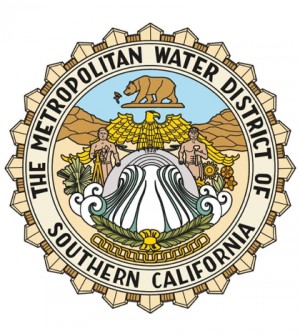 Approximately 28 of the 830 miles of pipeline within Metropolitan Water District (MWD) of Southern California's system are scheduled for relining in the coming months. The water district has scheduled a community meeting on Tuesday, Dec. 5 from 6 to 7 p.m. to provide information on key dates, construction plans and traffic impacts.
The Second Lower Feeder is part of the major pipelines within MWD's system. Constructed in 1967, it delivers treated water from the Robert B. Diemer Water Treatment Plant in Yorba Linda to the Palos Verdes Reservoir in Rolling Hills Estates. MWD continually monitors the status of the Colorado River Aqueduct along with its pumping plants, five treatment plants and all pipelines; repairs and rehabilitation projects are completed as needed. The relining of the Second Lower Feeder will take place in the Long Beach and Lakewood areas.
Although parts of the pipeline have already been relined with steel the 28 miles comprised of pre-stressed concrete cylinder pipe (PCCP) need to be relined with steel. This relining project will ensure that the pipeline will be dependable well into the future.
Phase 1 of the project will continue through June of next year. The entire project will be done in phases over a period of eight to 10 years at an estimated cost of $575 to $625 million.
The process of relining underground piping while minimizing the impact and disruption in a community is a well-defined process. After first excavating the area, a cut is made into the current 78-inch diameter pipe and new steel-lined pipe segments are lowered into the pipe. They are pushed hundreds of feet down into the pipeline and, when once in place, the new steel segments are welded together to create a "new" steel-lined pipeline.
Local communities will be advised as MWD proceeds with the Second Lower Feeder Relining Project both before and during the project so as to avoid problems, and residents and businesses can plan accordingly. MWD is asking that people continue to support the local businesses in the neighborhoods surrounding the project so as to maintain the vitality of the region.
As a state-established cooperative MWD serves nearly 19 million people in six Southern California counties through 26 member agencies comprised of cities and public water agencies. For more information and the specifics on Phase 1 of the Second Lower Feeder Relining Project residents and business representatives are encouraged to attend the Dec. 5 meeting from 6 to 7 p.m. at the Long Beach Petroleum Club at 3636 Linden Ave. in Long Beach. MWD representatives will be present to answer questions. If you are unable to attend this meeting and need additional information please contact: CommunityRelations@mwdh2o.com or call: 213-217-6752.