Nation's largest desalination plant opens in San Diego County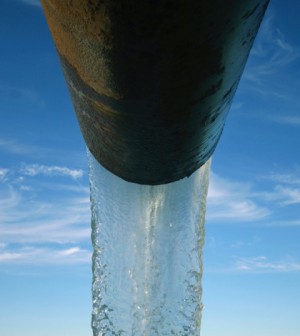 On Monday, officials in San Diego celebrated the completion of the Carlsbad Desalination Plant, which is currently operational. The $1 billion project includes a 10-mile long pipeline to distribute water to San Diego County Water Authority's customers and upgrades in current facilities for distributing water throughout the region. So far, the plant has produced 1.5 billion gallons of water.
"Since the last major drought here a little over 20 years ago, the San Diego region has worked to conserve water as well as identify new water sources," said California Assembly Speaker Toni Atkins. "The Poseidon project not only provides San Diego County with a drought-proof water supply, it also demonstrates how California can meet the water needs of future generations."
The San Diego County Water Authority signed a 30-year Water Purchase Agreement with Poseidon Water, the developer and owner of the plant. The contract allows the production of up to 56,000 acre-feet of water per year to go to San Diego County Water Authority, enough water for 400,000 people.
The plant is a way of diversifying the region's water supply. Now, approximately 10 percent of the region's supply will come from the Carlsbad plant.
"The Claude 'Bud' Lewis Carlsbad Desalination Plant opens a new chapter in water supply reliability for the San Diego region and the state by tapping the potential of the Pacific Ocean and reducing dependence on strained resources such as the Sacramento-San Joaquin Bay-Delta. It is bolstering the San Diego region's self-reliance, and in turn, its future," said Mark Weston, chair of the San Diego County Water Authority Board of Directors.