Pico Rivera Planning Commission approves advanced water recycling facility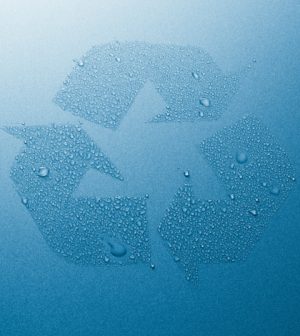 The Pico Rivera Planning Commission recently approved a conditional use permit (CUP) for a Groundwater Reliability Improvement Project (GRIP) and the plans presented by the Water Replenishment District (WRD) of Southern California to build a state-of-the-art, advanced water recycling facility on a 5.2-acre parcel in the northeast part of the city.
The 5-0 vote of the planning commission, led by Chairman Ruben Garcia for the GRIP outlined a series of steps the WRD must take to ensure its project minimizes impacts to project's neighbors both during and after construction.
The Water Replenishment District of Southern California is tasked with managing water for four million residents in 43 cities and is in the process of obtaining permits for their Groundwater Reliability Improvement Project (GRIP) project.
The GRIP project will recycle water to end dependence on imported water. It is intended to allow water suppliers to be self-sustainable by no longer needing water pumped from the Northern California or the Colorado River aqueducts. Since 1959, the WRD has been responsible for replenishing water into the ground to sustain a safe level of ground water. In order to keep a safe level, water used to replace the pumped water that came from aqueducts. With water coming from great distances via the aqueducts, this method proved expensive, especially during a drought with rain water becoming less reliable.
For Pico Rivera, the GRIP project is intended to answer local water demands by providing a self-reliant source by recycling about 10,000 acre feet of wastewater a year. Combined with an additional 11,000 acre feet from another recycling plant, plus other recycled water sources and storm water runoff, this will provide a sufficient amount of water to maintain a safe level at the ground water basins.
"…(the) unanimous decision by the Pico Rivera Planning Commission marks a historic moment for WRD and our goal to eliminate our reliance on imported water from Northern California and the Colorado River," stated WRD Director Albert Robles, who represents the division in which the project will be built. "After nearly a decade of planning, the Groundwater Reliability Improvement Project is approved for construction, marking a major leap forward toward complete and permanent local sustainability of the groundwater basins that provide half the water supply to over four million people."
The GRIP facility will be built on property at 4320 San Gabriel River Parkway, the former site of a trash-hauling business which will be demolished. The new facility will produce enough water to offset the current demand for imported water used for groundwater replenishment. It will also include a water education space and drought-tolerant demonstration gardens where members of the public can learn about the benefits of recycled water and ways to increase water conservation.
Construction of the $110 million, 25,000 square foot plant is expected to begin later this year. It will include a pipeline running parallel to San Gabriel River Parkway. The project is anticipated to be completed in 2018.