Reclamation grants $20M for western U.S. water delivery improvements including $8M for CA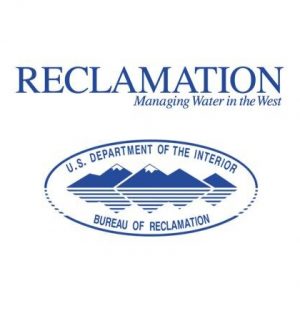 The Bureau of Reclamation has announced the selection of 43 projects in the western United States to receive nearly $21 million for various water delivery efficiency improvements. The selected projects range from automated gates and control systems and the installation of advanced metering to canal lining and piping to reduce seepage losses as announced earlier this week by Reclamation's Acting Commissioner Alan Mikkelsen.
The funding spans such projects as water delivery improvements that facilitate future on-farm improvements, which can be carried out with the assistance of the U.S. Department of Agriculture's Natural Resources Conservation Service to accomplish coordinated water conservation improvements. Other projects also aim to mitigate conflict in areas at risk of future water conflict as well as to accomplish other benefits that contribute to water supply sustainability in the Western United States. The water delivery efficiency improvements grants will focus on projects that improve water management, including water-saving projects.
"Conserving water through improving water and energy efficiency is important to help communities stretch limited water supplies," Acting Commissioner Mikkelsen said. "Through the projects announced today, Reclamation is helping local water managers with another tool in the toolkit to meet the ever-growing water demands."
Funding for the projects is provided in two groups. Funding Group I provides up to $300,000 for projects that can be completed within two years. Funding Group II accounts for projects receiving up to $1,000,000 for a phased project of up to three years for completion. California water agencies accounted for six grants in Funding Group II and 12 in Funding Group I for a total of $8,883,067. When leveraged with non-federal funding sources these projects will complete more than $57 million in improvements in California.
The water agency receiving the smallest of California's grants from the Bureau of Reclamation is Del Puerto Water District in the Central California city of Patterson. Del Puerto is receiving a $106,399 grant for their Remote Flow Monitoring Program (Phase I). The total cost of the project is anticipated to be $217,140.
The largest of Reclamation's grants includes four agencies each receiving $1,000,000 each. Of these, Eastern Municipal Water District is facing the most costly project with an anticipated total cost of $13,072,023 for an Automated Metering Project.
Other funded California water projects by the Bureau of Reclamation include:
City of Azusa for their Advanced Metering Infrastructure Project: $1,000,000 – Total Project Cost: $7,800,116
City of Big Bear Lake Department of Water and Power for an Advanced Metering Infrastructure Program (Phase III): $300,000 – Total Project Cost: $730,778
City of Big Bear Lake Department of Water and Power for a Division Well Field Solar Project: $300,000 – Total Project Cost: $1,700,000
Browns Valley Irrigation District (Yuba County) for the Tennessee Ditch Canal Modernization and Hydroelectric Project: $1,000,000 – Total Project Cost: $4,505,492
City of Buena Park for their Advanced Metering Infrastructure and Customer Portal Project: $300,000 – Total Project Cost: $6,994,293
Buena Vista Water Storage District (near Bakersfield) for the 7th Standard Pipeline Project: $1,000,000 – Total Project Cost: $5,594,640
City of Fresno for the Public Landscape Water Conservation Project: $300,000 – Total Project Cost: $600,000
Lower Tule River Irrigation District (in Tulare County) for the Riparian Area Distribution System Project (Phase 2): $1,000,000 – Total Project Cost: $3,579,662
Mojave Water Agency (Apple Valley) for their Commercial, Industrial, and Institutional Turf Replacement Program: $300,000 – Total Project Cost: $2,112,500
North Kern Water Storage District (Bakersfield) for the Calloway Canal Lining Project: $300,000 – Total Project Cost: $956,922
Rincon del Diablo Municipal Water District (Escondido) for the El Norte Parkway Recycled Water System Expansion and Mixed Meter Retrofit Program: $300,000 – Total Project Cost: $659,125
Rosamond Community Services District (north of Los Angeles) for a Regional Water Conservation Infrastructure Replacement Project: $300,000 – Total Project Cost: $1,569,230
City of San Buenaventura (north of Los Angeles) for their Advanced Meter Infrastructure Conversion (Phase II): $300,000 – Total Project Cost: $3,960,109
South Coast Water District (Laguna Beach) for work on the Advanced Metering Infrastructure Implementation Program (Phase 1): $300,000 – Total Project Cost: $1,764,706
Tranquillity Irrigation District (near Fresno) for the Southeast Service Area Water Conservation and Conveyance Improvement Project: $503,543 – Total Project Cost: $1,007,085
West Basin Municipal Water District (Carson) for the Water Efficient Institutional Kitchens Program: $273,125 – Total Project Cost: $546,468