Reclamation initiates safety modification at Stampede Dam northeast of Truckee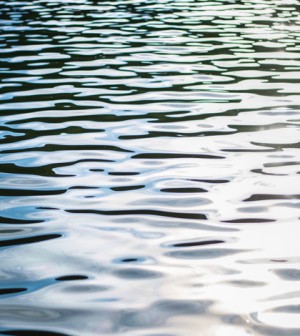 The Bureau of Reclamation's Safety of Dams Program will be raising Stampede Dam and dike structures by 11.5 feet to resolve dam safety concerns in the event of large flood events. Completed in 1970, Stampede Dam is an earth-filled embankment dam approximately 11 miles northeast of Truckee in Sierra County.
Additionally, two small dikes will be constructed near the south end of the reservoir to fill low-lying areas of the reservoir rim. The spillway crest structure will be reconstructed to control outflows during large flood events to the current spillway discharge capacity of approximately 3,000 cubic feet per second.
Preliminary construction activities to be completed during 2016 include improvement and surfacing of the Dog Valley Road detour route (from Hobart Mills to the Stampede Boat Ramp turnoff); timber clearing; and, construction of the two small dikes. There will be no road closures in 2016; however, some traffic control may be in place for safety purposes. Please look for road guards and signage as you drive through the area.
Also in 2016, some miscellaneous work will be done to prepare for the 2017 construction season.  Beginning in April 2017, the eastern section of Dog Valley Road, which crosses the dam and dike, will be closed to allow for construction on the main dam structure. Access to the reservoir will be available using the posted detour routes. The Boat Ramp and Logger Campground will remain open during construction. The Emigrant Group Campground will be closed from April 2017 to October 2017 for construction activities.
A hyperlink to the temporary detour routes which shows the closed section of Dog Valley Road is available at http://www.usbr.gov/mp/sod/projects/stampede/index.html.
The construction contract for this work was awarded in May 2016 to NW Construction Incorporated (NW). NW will mobilize to Stampede Dam in August 2016 to begin the preliminary construction activities. The website will be revised periodically with updated information as the construction project progresses. For information, please visit the web site indicated above.
For specific questions related to the project email sha-mpr-StampedeSOD@usbr.gov.  Responses to questions received will be transmitted approximately weekly throughout the construction period. If you would like your email address to be added to a distribution list for periodic project updates, please indicate that in your email.